In 2009, Maryland producer Duncan Wintermyer emerged as a young producer with an old soul. His drums pulled from 1990s hip-hop; his samples borrowed from 1960s R&B. But recently, the Cheverly-based artist (who records under the name Dunc) has withdrawn from that approach in favor of an electronic sound that calls to mind Flying Lotus and Samiyam.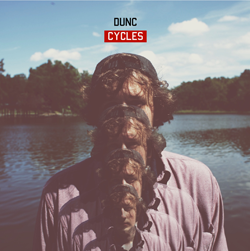 On Cycles, Dunc's first instrumental album since 2010's The Leftovers, he keeps the mood downtempo. This isn't one to blast from your car; it's the kind of thing you'd put on while cleaning the house or thinking about life. Dunc recorded much of the album last fall during a week of rainstorms. A Pisces, Dunc says he loves rainy days and autumn—two factors that contributed to Cycles' oceanic vibe.
Cycles standout "Through the Storm" dates back four years, to when Dunc heard multi-instrumentalist Charles Walsh plucking what would become the song's bass line. The two worked together at the Atomic Music shop in Beltsville, Maryland. "I had the idea to build up the track like a storm—it's calm, then it builds up and slows down," Dunc says. Walsh, who also plays trumpet on the track, appears throughout Cycles with Dunc and keyboardist Drew Kid.
While Dunc still loves to sample, building music from scratch gives him a chance to be challenged. "I like to be versatile," he says. "When you can put a creative stamp on something by writing music, that's when you take the next step in becoming a great composer."