Rappers might be the face of D.C.'s growing hip-hop scene, but producers are its pulse. In this multipart series, Bandwidth talks to local hip-hop producers making tracks you should hear.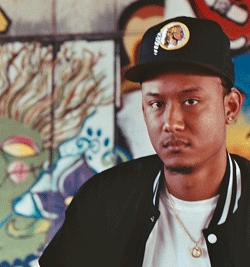 Producer: Drew Dave
Stats: Age 25, Alexandria, Va.
Notable collaborators: Pro'Verb, Doe Cigapom, Lyriciss
In 2011, Drew Dave—then known as Soulful!—released Mumbo Sauce and Drumbreaks, a robust collection of brassy soul that established the young producer as a promising local talent. Since then, the Alexandria artist has only gotten better. His beat for Pro'Verb's "Too Hip-Hop"—a hypnotic web of strings, boom-bap and piano—could have resonated without lyrics; and his instrumental for Lyriciss' "Get It & Go" provided the hard edge needed for the rapper's dissection of capitalist America.
More recently, Drew Dave and D.C. rapper Doe Cigapom co-starred on Life As We Know It; there, Drew opted for traditional soul, an old-school approach that dates back to 2005. "When I heard Common's Be, it was everything for me," says Dave, now 25. "I like the crackle of the vinyl. My style is vintage soul with a modern flair."
Dave says he's working on a recording with rapper Cortez as well as his forthcoming instrumental album, SynthBASED, which uses a lot of beats with synthesized bass lines. He's hoping to release that EP-turned-full-length by the end of summer.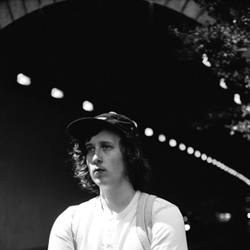 Producer: Dunc
Stats: Age 25, Cheverly, Md.
Notable collaborators: Toine (in DTMD)
Makin' Dollas, the 2011 debut of local hip-hop duo DTMD, felt steeped in the classics. That's because producer Dunc—one half of the duo alongside MC Toine—built the recording's tracks on the '60s soul he was listening to at the time. "I was listening to a lot of underground classic soul," says Dunc, who lives in Cheverly, Maryland. "I come from nontraditional hip-hop roots. Through hip-hop, I've discovered different genres."
Dunc started making beats at 16, and found a valuable education after he met then-local producer and rapper Oddisee via MySpace. "He taught me how to make beats on Fruity Loops," Dunc says. "It was almost like an internship."
These days, Dunc says he listens to contemporary stuff like Little Dragon, Toro y Moi, Flying Lotus and Samiyam, which helps explain why his work now sounds more electronic and less sample-based than his past productions. DTMD's new album, Reset, is in progress and could drop in September; meanwhile, Dunc is also working with a new rapper, BOOM, on his forthcoming EP, and he plans to release his own 10-song instrumental, Cycles, which will combine his newfound electronic influences with live instrumentation.
This song contains explicit lyrics.
Photo by Flickr user aleXwire used under a Creative Commons license.