Chris McClenney tried out his first instrument around 8 years old, but he didn't get hooked on music-making till a friend introduced him to Guitar Hero.
The rock-band simulation game proved to be the perfect lure for the Ellicott City native who had tried — then abandoned — piano and clarinet in his younger years. Now 21, the University of Maryland senior is a multi-instrumentalist who just released his debut on tastemaker label Soulection.
McClenney's new release finds him playing all of the instruments (except percussion and horns) to craft the sound of a band in a live setting. He balances traditional values with contemporary sensibilities, and he likes to crisscross genres, touching on jazz, R&B, hip-hop, funk and disco across Soundcloud uploads. He doesn't limit himself to one project, either; he's also a member of Flow-Fi, another largely online-based production collective and independent label.
When he's not noodling away — or working toward a dual degree in Spanish and jazz piano performance — the artist formerly called Mister Mack busies himself by writing and performing music, producing tracks and remixing other people's work. He also DJs, and that's the hat he'll be wearing Thursday night, when he tops a Trillectro-booked bill at U Street Music Hall. It will be his first headlining gig in D.C.
Bandwidth spoke with McClenney in advance of Thursday's show. We talked about the decline of jazz appreciation, the need for more live instrumentation and how he strikes a balance between past and present.
This interview has been edited for clarity and length.
Bandwidth: When did you first decide to start taking music seriously?
Chris McClenney: I feel like I always kind of had a talent for music, but I didn't realize it until later. … It wasn't until I was 14 in ninth grade when I coincidentally played Guitar Hero. That changed my life. For some reason, that game fascinated me, and it introduced me to a whole new style of music. That's when I started getting into alternative rock… I beat the game on expert, so I was like, "You know what, let me just learn how to play guitar."
In the description for your Contemplations EP, you wrote that jazz is an "unappreciated genre among our generation, and too many of us forget the greats that have paved the way for the music we love today." Why do you think jazz isn't appreciated as much anymore?
Coming into the jazz school at Maryland and seeing the difference between my understanding of jazz in comparison to the people who have been doing it for a while and the faculty and teachers, it gave me an idea of how much it's really diminished.
Looking at the production scene that I'm a part of, jazz is almost like a mystical thing that some producers feel they can't reach — like it's beyond what they can do. And for a lot of listeners, they don't have an appreciation, I think, because they're just not familiar with it. It's not popular. It's not on the radio… And part of jazz is the connection you get when you go see someone live. You get a sense of the energy and the feel. Today, you can watch a video or you can hear it on Spotify. That kind of takes away from people's interest.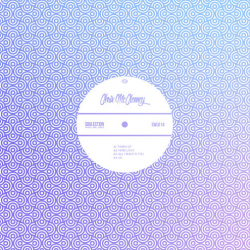 Is it a goal of yours to — for lack of a better term — force-feed people jazz in hopes of revitalizing it?
I don't consider myself a jazz musician first. Primarily because I wasn't raised on jazz. I was raised on R&B like Earth, Wind and Fire and more funk stuff. I'm still in the early stages of learning jazz. It took me a long time — probably up until a few months ago — to accept the fact that people don't really fully mature into jazz until they spend years on it. For a while, I thought that since I was playing catch-up, I had to hurry up and be great in two years. But it takes a lot of time.
My goal isn't to force-feed people jazz because I don't want to be confined by jazz. That's not my only interest. I want people to understand that I am a musician. My goal is versatility. I consider myself a performing artist as well as a producer.
You seem to stress the live elements of music and maintain that we need more live music. Why the emphasis on live instrumentation?
Some people will say I'm being pretentious, but I just think that the skillset for music is not as high as it used to be. Technology has contributed to that… Don't get me wrong, technology is great. I love technology. I'm very thankful for all of the opportunities that have come to me via the Internet. But I think music production is too ubiquitous today because there's so many tools that make it so easy. People don't have to take it upon themselves to learn instruments. And that's perfectly fine, but if everyone decided to neglect learning instruments, we're not going to have anyone who knows instruments, which pigeonholes us.
That's the foundation. If everything becomes so easy then the standard is not going to be as high and the opportunities become limited. I believe there should be a certain balance of music that is performed and composed live just for the sake of having respect for that. That's something that we can't lose.
"If everyone decided to neglect learning instruments, we're not going to have anyone who knows instruments, which pigeonholes us."
How do you balance the dichotomy of doing what you do as a producer and DJ while still remaining true to your skills and training?
Going to school really opened my eyes up. Seeing other musicians inspired me. Especially now, I go to school and I see all these great musicians and people who spend all these hours really getting into their instrument and in the practice room.
A lot of musicians make sacrifices — go into depression, start abusing drugs — for their art, but I can DJ a show for an hour and get paid, like, $300. And I'm fairly new at that. But I have a friend who spends hours a day practicing his scales and he barely gets paid $100 for a gig. Or I have friends studying classical music and they may not even get a job after they graduate. So it's just a weird feeling for me. That's why I feel a certain sense of accountability. The respect isn't really there, in my opinion, for what people go through.
I'm not saying that people who produce music on a computer — because I'm a producer as well — are inferior. I'm not saying it doesn't require hard work and time because I know that I've spent a lot of time on a computer and sacrificed a lot of sleep. But the equity, in terms of the respect, is just not the same.
Are you ever concerned that taking a more traditional approach will isolate listeners or make it harder for people to connect with what you're doing?
I'm always kind of nervous about that. [With the White Label], I was confident with it. At the end of the day, it's good music. I know it will do well. But I also know someone else could easily put out another song and it would eclipse [my work] because it's catchy. I try not to think about it as much, but it's unfortunate. I wish people would appreciate this to the same extent that they'll appreciate a banger. … Save for a few things, I try to make it less flashy or not overproduced. … And that's why some people may be passive to it.
And how did that play out with the white label?
I wanted to make an EP that felt like a live band. I had to recreate that vibe in my room. … There's one horn part that obviously I didn't play because I don't play horns. I programmed that in. And the drums, I didn't play that. I carefully programmed those in as well. But I performed the instruments I did play mostly [live] so it felt like a studio performance.
I really wanted to challenge people's ideas. There's that moment where I was like, "I brought my band," and the joke was I was my band. In reality, it was just me piecing stuff together in my room. I hadn't felt that inspired in a while.
Chris McClenney DJs U Street Music Hall on Thursday, Feb. 12.