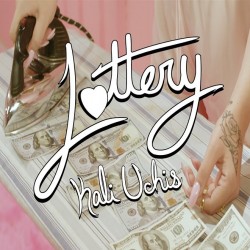 Talented Virginian Kali Uchis is promising to release her debut EP Por Vida this month, and it's clear from the hints she's dropped so far that the record is going to be steeped in influences from a bygone era. The smooth Delegation sample in her newest song "Lottery" makes that even clearer.
Today Vogue premiered the track (apparently in the works for a while now) and talked to Uchis about where her head was with this one. "I sampled 'Oh Honey' by Delegation because they dedicated that entire song to glorifying a woman's loyalty. No one seems to really care about that anymore," she tells the magazine. "[But] I still have hope in loyalty, in having love that is stronger than pride."
Kali Uchis' funky single "Real" made Bandwidth's Top 25 of 2014, and we interviewed the rising vocalist back in April. Listen to "Lottery," below.