For a growing share of D.C.'s population, life is comfortable — it's healthy, convenient, increasingly safe and even luxurious. But luxury rarely produces great music.
Some of this year's most unforgettable local songs didn't come from comfortable experiences. They sounded fed up, and particularly urgent in a year marked by growing inequity at home and multiple slayings by police in places that didn't feel far away.
In one of the year's rawest rock songs, Thaylobleu cranked up its guitars to tell a personal story of police harassment. Chain and the Gang and Jack On Fire assailed gentrification with wit and hyperbole. Punk band Priests declared everything right wing. Two remarkable hip-hop works channeled frustration and fatalism among young black Americans: Diamond District's Oddisee cried, "What's a black supposed to do — sell some crack and entertain?", while Virginia MC GoldLink rapped about all the glorious things he imagines happening to him — when he dies.
Not that peace and love felt impossible in 2014: In a touching song released two years after his death, Chuck Brown sang of a "beautiful life" enriched by the warmth of community. Promising newcomer Kali Uchis made us kick back with a soulful number steeped in giddy infatuation. Experimentation thrived in D.C. music: Young artists built on the region's strong punk pedigree and expanded its boundaries. Mary Timony's band Ex Hex embraced a classic sound and made one of the country's best rock 'n' roll records. Local bands with shorter but distinctive resumes — like Laughing Man, Two Inch Astronaut and Deleted Scenes — sounded better and more creative than ever before. A Sound of Thunder and Gloom reminded us that the D.C. area is still a reliable producer of top-notch metal.
As expected, Bandwidth contributors faced hard choices while making this list of the year's best local songs, and not only because it's our first one. Up until deadline, we were still hearing new D.C. songs we wanted to include. But in a place where mounting wealth has created a challenging environment for art, that's not a problem, really. It's a testament to a music scene that perseveres despite long odds. —Ally Schweitzer
Warning: Many of these songs contain explicit lyrics.
Playlist
Bandwidth's 25 Favorite D.C. Songs Of The Year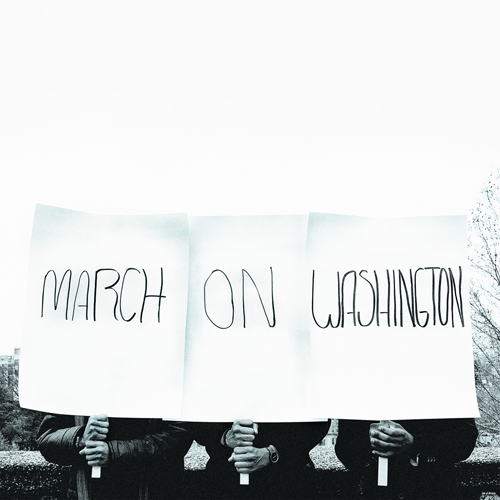 1. Diamond District, 'Lost Cause'
Loading the player ...