Terence Nicholson says that when people think "D.C. rock," they probably think of punk from the '80s and '90s — Minor Threat, Bad Brains, Fugazi. His band Thaylobleu doesn't have that deep background.
"We aren't a band that can say that we've been playing since the '80s," Nicholson says. "We're not hardcore punk — we never said that." But the songwriter and musician — who spent a chunk of his life in the hip-hop trio Opus Akoben — says being from D.C. imparts regional cachet.
"The analogy I always [use] is, say if Kraft cheese needed a new CEO, and a guy from Parma, Italy, got the job," he says, "people would look at him and say, 'Oh man, that cat's from Parma. He knows his cheese.'"
But after the release of Thaylobleu's debut album, there shouldn't be any question that the band knows its cheese — rather, its rock 'n' roll. Oscars & Jellyfish crackles, with cutting guitars and even sharper social commentary. Musically the record pays homage to '70s metal, but there's nothing nostalgic about Nicholson's lyrics, which tell true, modern-day stories about gentrification and police harassment, among other subjects. (Stream Oscars & Jellyfish right here.)
Earlier this summer, Bandwidth invited Thaylobleu into our studio, hoping to catch a few of the sparks that fly on Oscars & Jellyfish. The band gave us even more than we hoped for. Check out Thaylobleu's live performances of "Locked" and "Rose in the Briars," two slashers that flex both the brain and brawn that make D.C. a punk-rock capital, past and present.
Subscribe to Bandwidth's channel on YouTube, and don't miss our awesome playlist of every Bandwidth session to date.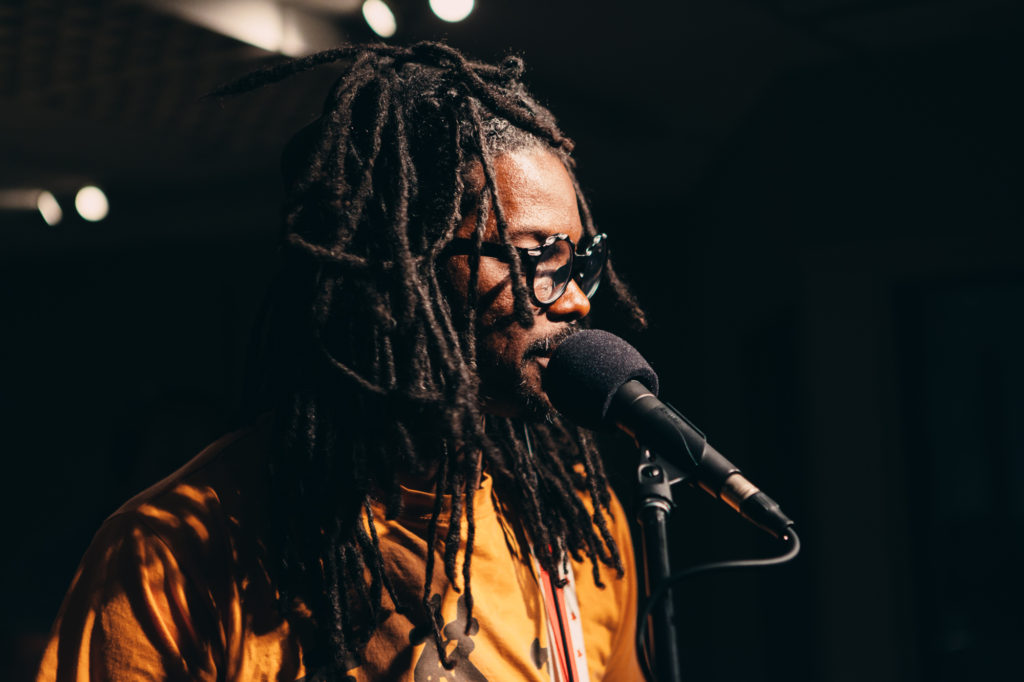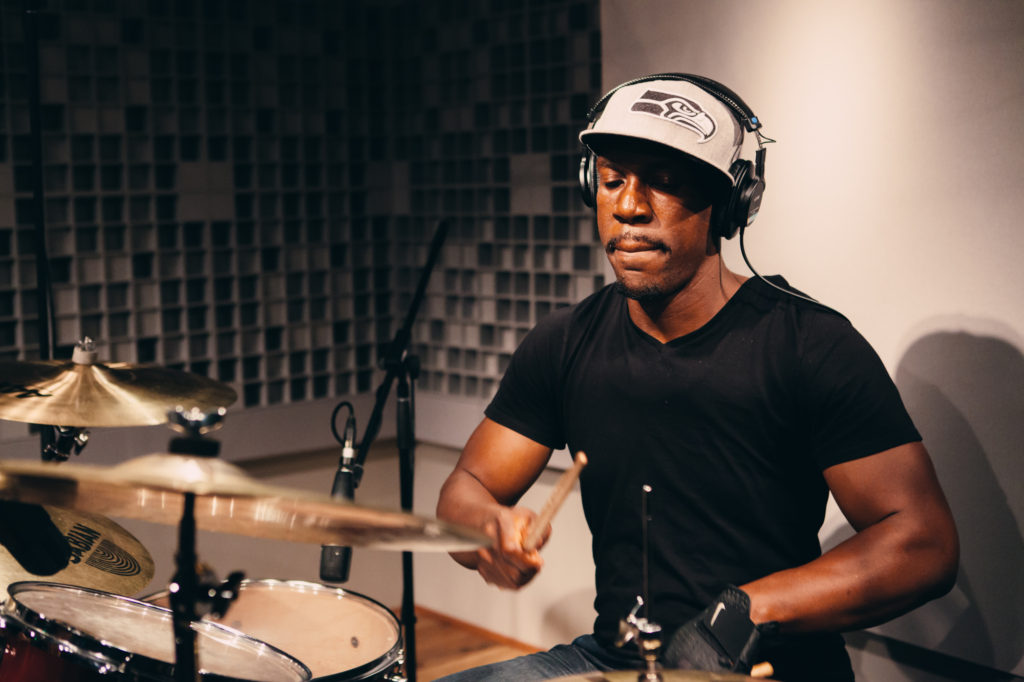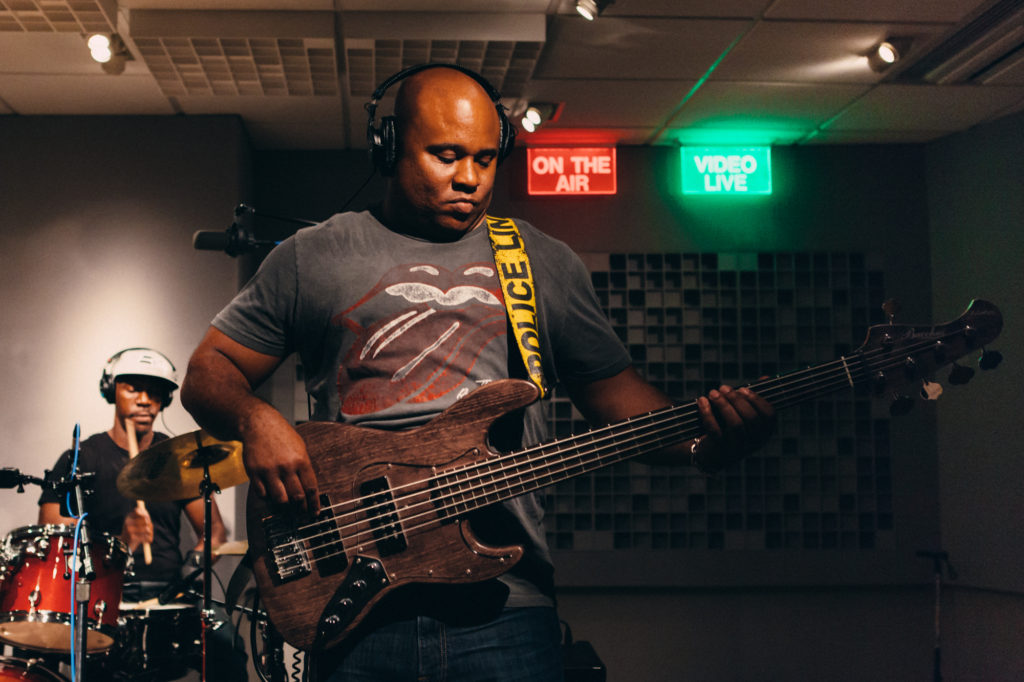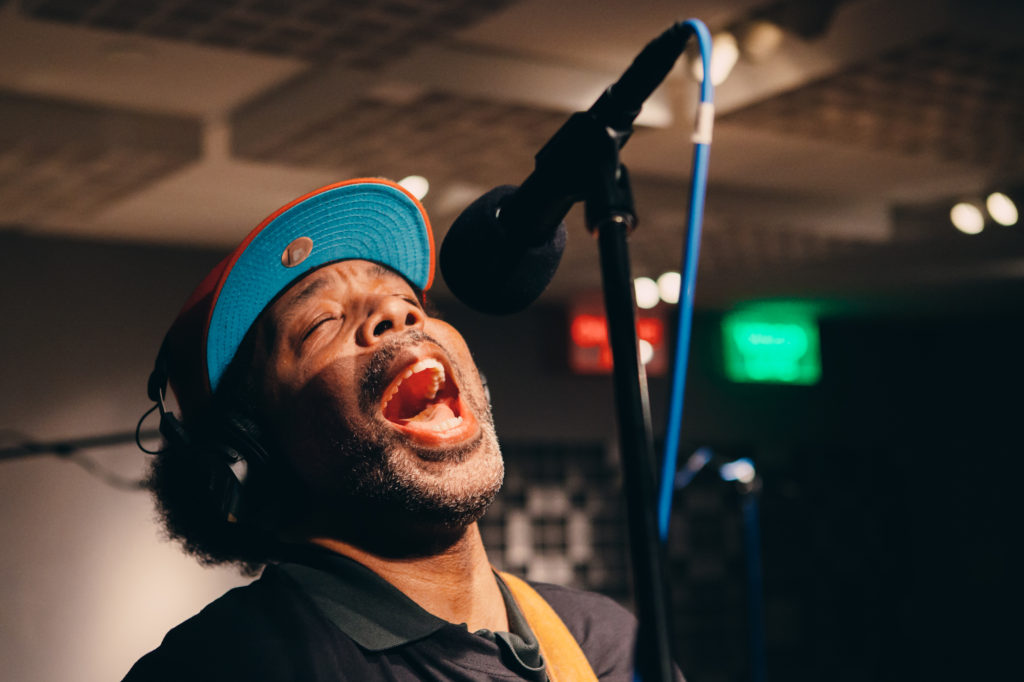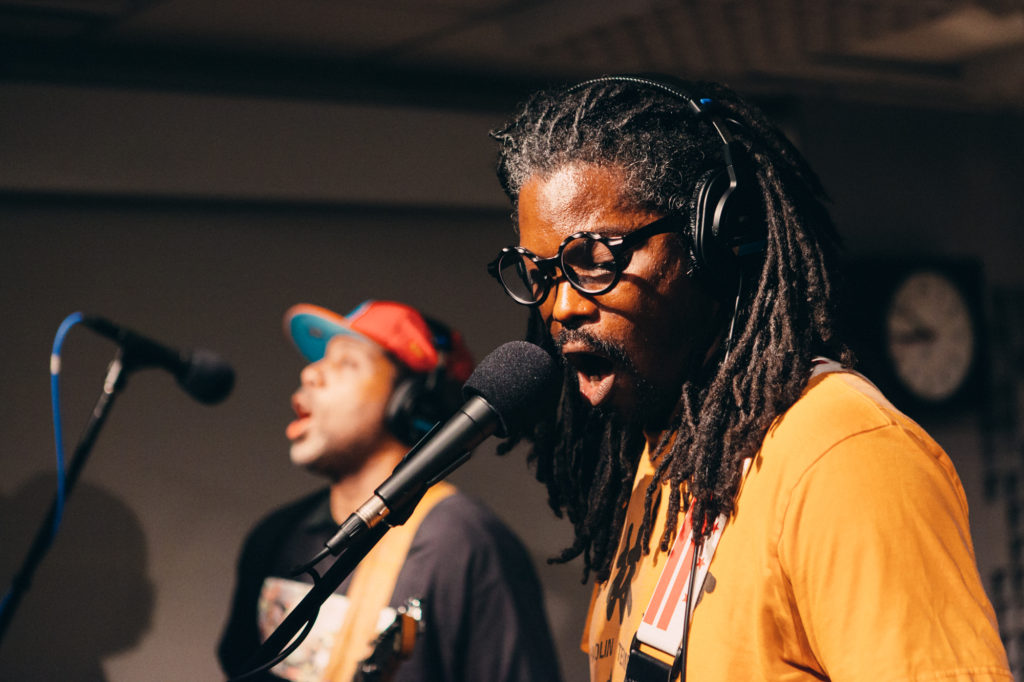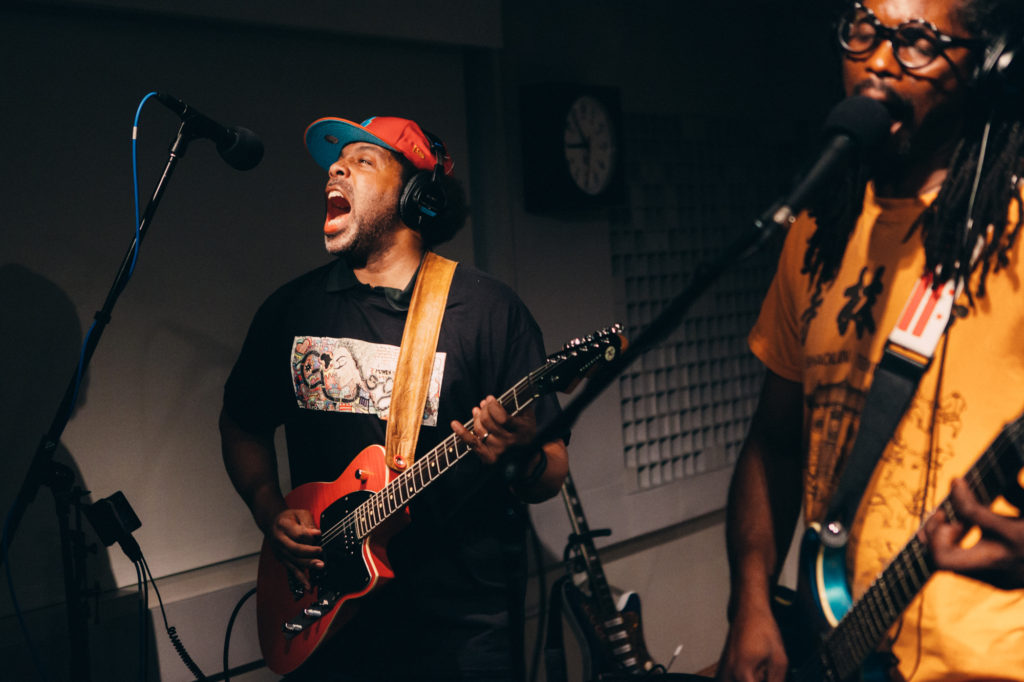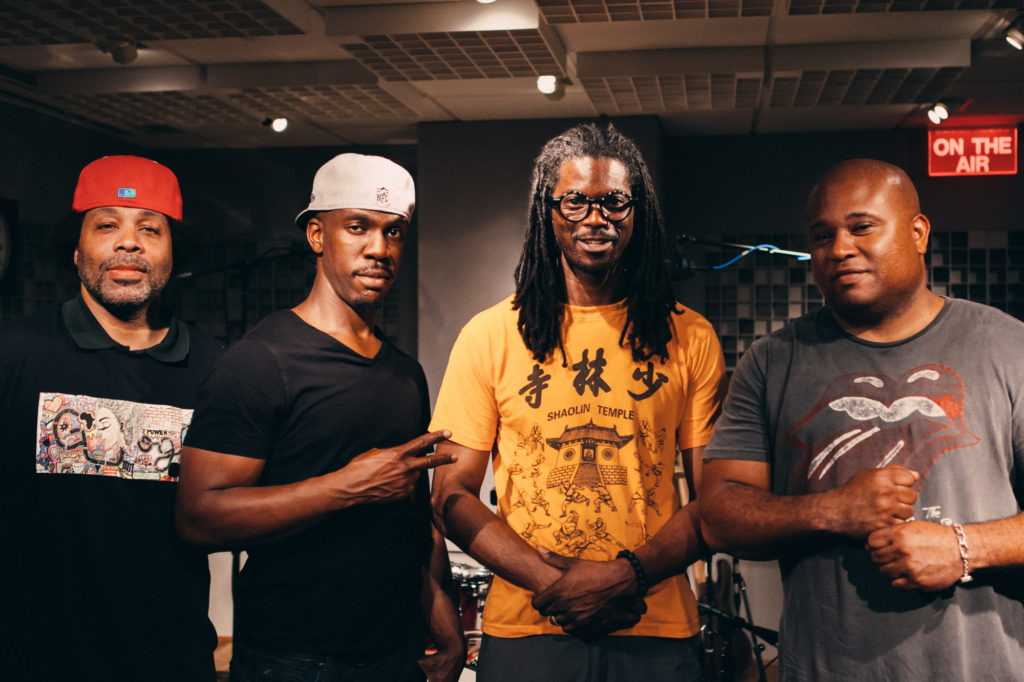 Photos by Rhiannon Newman