Circumstances haven't always been comfortable for D.C. band Go Cozy. Take, for example, the two years it spent just trying to exist.
Formed by guitarist/singer Homero Salazar Andrujovich and keyboardist/singer Maria Sage in 2011, the dream-pop outfit hit a series of stumbling blocks while recording its debut album, Glaziao.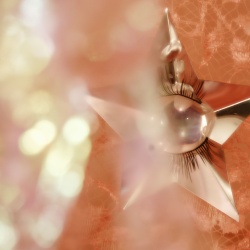 "It's hard to find the right and committed people to form a band," Andrujovich says. Amid multiple lineup changes, sessions for Glaziao stretched across two years. He and Sage finished the album in 2015, but without a stable group of players, they felt unsure about next steps.
"It seems pointless to release an album and not [be] able to tour [on] it," says Andrujovich. "We went into a hiatus trying to determine what to do."
After finally solidifying into a quintet — with drummer Ryan Witt, guitarist Hays Dowdy and bassist Andrew Bezila — Go Cozy released its album and hit the road. Then their tour van was burglarized in Chicago.
"Luckily no gear was stolen, but it was the night before 4/20 and we had great plans to camp and chill hard," says singer/guitarist Homero Salazar Andrujovich. "All of our cannabis and clothes were taken away."
The band recovered their losses through generous donations from fans and its label, D.C.'s Babe City Records — and Andrujovich, 28, hasn't let the experience bum him out. "It was a huge blessing to be on the road meeting so many cool people around the country," he says.
Go Cozy's record shares Andrujovich's laid-back attitude in the face of difficulty. Named after a word that refers to perfect surf conditions in Andrujovich's childhood home of Puerto Rico, Glaziao is as mellow as a day at the beach. But tension lurks underneath. Andrujovich and Sage's lyrics dwell on relationship mishaps and persistent feelings of nostalgia, while the shimmering accompaniment drifts unexpectedly across oblong song structures.
The band started out simpler. "We discovered that some of our favorite contemporary albums have been produced on GarageBand in the artist's bedroom," says Andrujovich. "I started experimenting, and we came up with songs." He and Sage began making the record with producer Tommy Sherrod in 2013.
These days, Andrujovich is optimistic about the band's future — and cautiously eager to get back on the road, having learned a key tour lesson the hard way.
"Never park two blocks away from the venue," he says.
Go Cozy plays May 8 at Songbyrd Music House.