Sam McCormally is not having a good time.
At least that's how it appears in the video for "Wouldn't You Like To Know," a new song by his pop-kissed indie-rock band, Fellow Creatures. The visual portrays the singer/keyboardist wandering around a party that's morphed into a nightmare.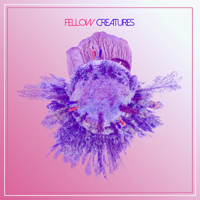 Guests appear in carnival outfits and animal masks. They shout, wrestle or just stare blankly. McCormally tries to stick to the sidelines, but everywhere he goes, he's confronted with video screens of himself.
The whole thing looks like a surrealist art film. But McCormally insists it's based on a true experience the D.C. band had at a tour stop in Cincinnati.
"After a show, we headed to the house belonging to the booker," McCormally says. "His housemates were hanging out, drinking a lot and listening to The Toadies really loud. And as the evening progressed, it became clear that no one had any intention of going to sleep."
The residents grew wilder as the night went on, while the exhausted band members pleaded for a chance to rest. (Baltimore band Ed Schrader's Music Beat dubbed this common tour experience "party jail.") McCormally remembers trying to sleep on the porch, to no avail.
"They followed us out and proceeded to bust up an old TV set in the yard with a baseball bat," the vocalist says.
Like its video, "Wouldn't You Like To Know" also addresses the unpleasant events, albeit in a more introspective way.
"The experience made me think a lot about anger," says McCormally, the song's primary writer. "Is it the kind of thing that you need to release via a catharsis? Or is it the kind of thing that the more you go there, the quicker your trigger is?"
McCormally brought his ideas to his bandmates, singer/guitarist Will McKindley-Ward, bassist/guitarist Rishi Chakrabarty and drummer David Greer. The four worked out the final arrangement with producer Louis Weeks and engineer Chris Freeland as part of the sessions for the group's new self-titled album, released last week.
The band filmed the video with cinematographer Ellie Walton at McCormally's home in Mt. Rainier, Maryland. To top off the outrageous atmosphere, they asked friends to don any costumes they could find.
Unlike the original night, though, the whole thing was over in an hour — and nobody's rest was disturbed.
"My 4-month old daughter slept through the entire thing," McCormally says.
Fellow Creatures play an album-release show April 15 at Tropicalia and May 21 at DC9 in D.C.