Rising from the ashes of Swiz and Sweetbelly Freakdown, Red Hare keeps the flames of D.C. hardcore burning.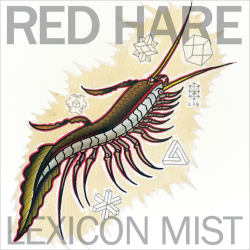 The band made its debut with 2013 Nites of Midnite, a blistering LP that harks back to Washington's '80s hardcore heyday. Since then, Red Hare has been putting together the pieces of a second album. A piece of their new work, a fresh 7-inch called Lexicon Mist, arrives Tuesday.
"We work any way that we can, because we all have jobs, wives, lives, responsibilities, children," says guitarist Jason Farrell, who lives in Los Angeles. "But this is still something that has meant something to us for longer than it hasn't."
On the record's A-side, "Silverfish," Red Hare explodes from every corner: Vocalist Shawn Brown barks with sharp clarity; Farrell draws blood from metal-tinged riffs; Dave Eight's bass growls and drummer Joe Gorelick pops and punches on the kit.
But on the 7-inch's B-side, Red Hare nods to a band that's less prone to spontaneous combustion: Lungfish. "Sphere of Influence" pays homage to the deep and droning track from the Baltimore band's 1996 record Sound in Time. For that one, Brown tones down his typical roar, channeling Daniel Higgs' distinctive vocal style.
"It's such a heavy song, not only musically, but spiritually," says Brown.
The song reflects the personal challenge, Brown says, of "trying to juggle your desires to play music and still work and survive, and in some of our cases, raise a family and realizing that your time is short anyway."
Lexicon Mist arrives Feb. 16 via Dischord and Hellfire Records.