Montgomery County is about to get slightly less weird: This summer, Silver Spring arts center Pyramid Atlantic debuts its new home in Prince George's County.
Pyramid Atlantic's departure from downtown Silver Spring leaves MoCo with one less place to experience adventurous music. Since 2008, local experimental-music promoter Sonic Circuits has hosted roughly 200 shows at Pyramid Atlantic, including last year's edition of the annual Sonic Circuits Festival.
Pyramid Atlantic signed a 25-year lease at 4318 Gallatin St. in Hyattsville last year, putting down roots in the small city's growing Gateway Arts District. The arts organization — which specializes in printmaking, letterpress and book arts — hopes to open in the historic Arcade building by early summer.
Pyramid Atlantic is a boon for Prince George's County, but leaving Montgomery County wasn't the nonprofit's original plan. Executive Director Jose Dominguez says the relocation follows the collapse of extensive negotiations with Montgomery County that initially aimed to keep the organization in Silver Spring.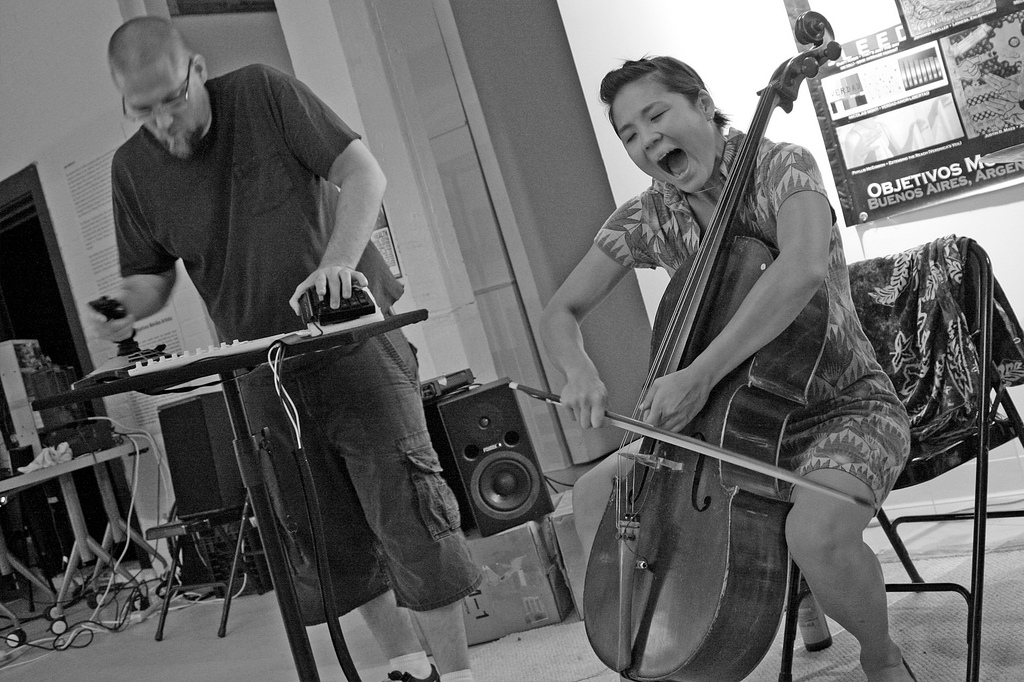 Jeff Carey and Audrey Chen perform at Pyramid Atlantic, 2009 (by IntangibleArts).
The center decided to relocate when Montgomery County started pushing for redevelopment of nearby Ripley Street, Dominguez says. That development would have prevented Pyramid Atlantic from expanding, and the need for a new home became urgent.
But in 2008, Montgomery County began soliciting proposals for a large undesignated space in the new Silver Spring library, a slick $69.5 million project the county unveiled in 2015. Pyramid Atlantic threw its hat into the ring, and Montgomery County's executive office approved their proposal, inviting the arts center to take over 15,500 square feet in the library. To pay for the buildout, Pyramid Atlantic sold its Georgia Avenue building to developer Harvey Maisel for $2.5 million. The sale was finalized in 2014.
But the arts facility never moved into the Silver Spring library. County memos show that Montgomery County's executive office sparred with the County Council over terms of the lease agreement, raising questions about — among other issues — whether Pyramid Atlantic was worthy of the space's estimated $421,000 annual market value.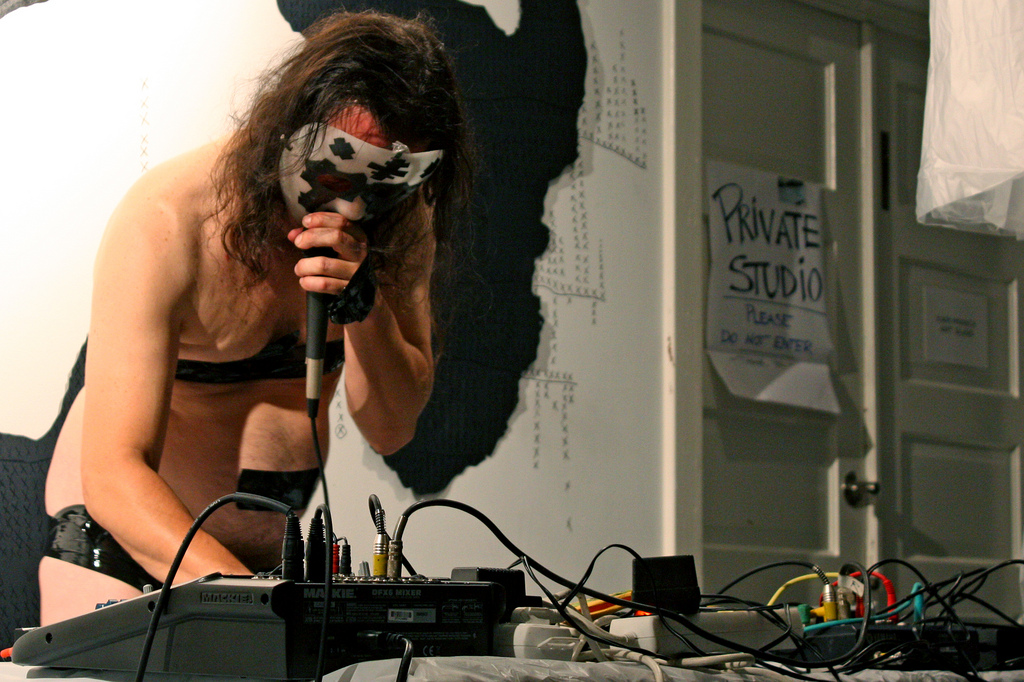 Odal performs at Pyramid Atlantic, 2009 (IntangibleArts)
After the council ultimately shot down the terms of the lease, Pyramid Atlantic withdrew its proposal in November 2014 and started looking for space elsewhere. That's when the City of Hyattsville stepped in.
"We knew [Pyramid Atlantic] would be a fantastic anchor for the Gateway Arts District," says Jim Chandler, Hyattsville's director of community and economic development. Pyramid Atlantic seemed like the ideal organization for the "gritty" space, which had been undergoing renovation for years, Chandler says. They signed a lease in May 2015.
In the meantime, Montgomery County solicited a new batch of proposals for the library space. It's now poised to ink a deal with Levine Music, the $9 million nonprofit that operates four music schools in the D.C. region, including one in Montgomery County.
When Pyramid Atlantic leaves downtown Silver Spring, it won't completely deprive the gentrifying neighborhood of inventive music. Avant-garde record label Cuneiform Records, Montgomery College's Cultural Arts Center, Fillmore Silver Spring and several record stores are all part of the area's official arts and entertainment district.
But neighbors say Silver Spring's loss is Hyattsville's gain.
"I have been deeply disappointed to lose Pyramid Atlantic. They have enlivened and served our community for years," emails artist Anne Dyker, who studied papermaking and book arts at the facility in Silver Spring.
"We saw countless concerts there … a few blocks from our offices and our home," writes Joyce Nalewajk Feigenbaum, Cuneiform Records' director of publicity and promotion. "It's been absolute heaven; Silver Spring serving as D.C.'s epicenter for experimental music."
Now that distinction could be shared with Hyattsville. Sonic Circuits director Surak says he may hitch a ride with the arts center when it moves east.
"The new space presents new opportunities," Surak writes in an email. "We'll see what the future holds."
Top photo of Keir Neuringer at Pyramid Atlantic (2013) by Flickr user IntangibleArts. Used under a Creative Commons license.