Storied D.C. venue the 9:30 Club turned 35 this year, and it's celebrating by publishing a big ol' book.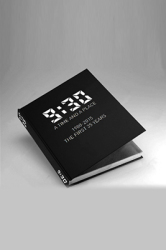 A 264-page hardcover slab with photos and tales from the venue's history, 9:30: The Book will include stories from original clubowner Dody DiSanto, Public Enemy's Chuck D, The Foo Fighters' Dave Grohl, Ian MacKaye of Minor Threat and Fugazi, songwriters Natalie Merchant and Sarah McLachlan and the club's current owners, Seth Hurwitz and Rich Heinecke. Expected out in January, it's available for preorder.
The book coincides with a three-day anniversary party at the V Street club, the 9:30 World's Fair, taking place Jan. 5 through 7. 9:30 Club is calling the event a "funhouse of interactive, jaw-dropping imagery chronicling 35 years of memories and memorabilia." A limited number of free tickets are up for grabs now.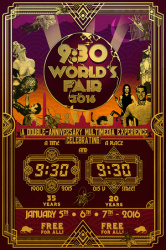 The 9:30 Club opened in 1980 at 930 F St. NW and quickly became the city's most consistent alt-rock venue, hosting early performances from bands across new wave, no wave, punk rock and D.C. hardcore. Go-go band Trouble Funk played the F Street spot's final show in 1996 before 9:30 relocated to the former WUST Radio Music Hall at 815 V St. NW. The Smashing Pumpkins played the first gig there. (If you're thirsty for more history, check out the Washington Post's 2010 oral history of the club.)
Today, the 9:30 Club is generally considered D.C.'s best music venue and one of the top clubs in the country.
Top photo: Carrie Brownstein of Sleater-Kinney performs at the 9:30 Club in February 2015.