One of the most promising artists out of the D.C. region, rapper GoldLink released his debut album today, the followup to 2014's The God Complex.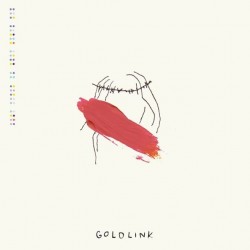 And After That, We Didn't Talk arrives on Soulection a week ahead of schedule.
GoldLink has been on a steady incline since his 2014 EP, working with hip-hop superproducer Rick Rubin and making XXL's Freshman Class issue, while popularizing the hip-hop subgenre he calls future bounce.
In a 2014 interview with Bandwidth, GoldLink said he didn't pursue music as much as he defaulted to it.
"I didn't want to go to school, and I couldn't work a 9-to-5, and I didn't know what to do," the MC told Bandwidth's Briana Younger. "So I decided to try rap."
Stream GoldLink's And After That, We Didn't Talk via Spotify or purchase it on iTunes.
Warning: Explicit lyrics.