Husbands only exist on the Internet because that's how long distance works.
"Grad school is a very anxiety-ridden time," says Wil Norton, 28, who moved to D.C. in pursuit of his Master's degree in English. His bandmate Danny Davis, 25, lives in Oklahoma City, closer to where their project first started at Oklahoma Christian University.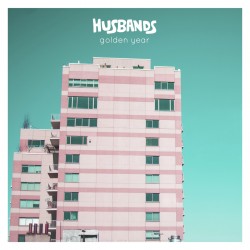 "A lot of Saturdays we'd just sit around and record for 12 to 14 hours a day," says Norton, recalling the duo's fraternity days, when songwriting happened on the side. "We wanted to keep that up when I moved."
They've kept it up via Dropbox. With the exception of two tracks, the surf-pop pair's debut album — Golden Year, out July 2 — was written and produced via screens. Without a mutual location, Husbands had to focus on a mutual feeling, like the nostalgia of "Stay Gold." (The title alludes to "Stay gold, Ponyboy," a line from S.E. Hinton's novel The Outsiders.)
"This song is about trying to be sweet to my wife in the quietness of the house after our friends leave from a late night of hanging out playing Settlers of Catan," says the song's description on Bandcamp. The rest, Davis says, is riffing on that feeling.
That feeling sounds like a couple of Oklahomans dreaming of coastline, reminiscent of their influences Youth Lagoon and Beach Fossils.
"I feel like I write music that I can ideally drift to on an air mattress in a pool," says Norton. Davis agrees. "I like to think of it as kind of sunburnt music."