To followers of D.C. indie rock, John Davis and Chris Richards might be familiar names. They toured widely with their post-punk band Q and Not U, releasing three albums on storied D.C. punk label Dischord Records between 2000 and 2004. Q and Not U called it quits in 2005, but several years later, Davis and Richards re-emerged as a duo with a different perspective.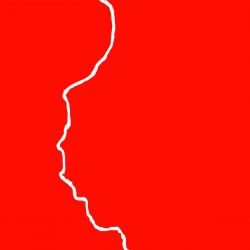 Davis and Richards — the Washington Post pop-music critic — began the indie-folk project Paint Branch in December 2010, releasing their first tunes under the name in 2012. This time, they sounded different, but the partnership felt the same.
"It seemed natural to work together again," says Davis, 38, who's also played in D.C. bands Georgie James and Title Tracks. "Chris said, 'Hey, whenever you want to start your country band, let me know.' We tried it, and it worked."
On June 15, Paint Branch released its second set of recordings, a self-titled EP that recalls some of the recognizable sounds of Davis and Richards' earlier work — two are new versions of songs that first appeared on the band's full-length debut, I Wanna Live — but with a deeper exploration of folk, country and lyricism.
"We have a chemistry, because we've done this before… but it is still different, because this wasn't the way we were writing songs before," Davis says. "The way we are writing in Paint Branch is a distinct thing."
The EP's "a little bit country" feel isn't just found in its music: Paint Branch recorded the release near Springfield, Virginia, on property owned by the duo's pal, Elmer Sharp, who plays drums on the record. They tracked the songs in a shed fashioned into a studio.
Davis' desire to hone in on songcraft is particularly evident in the EP's opening track, "Patented Plagiarists" (listen below), which sets a tone that's both mellow and subtly aggressive.
"The theme to that song is sort of in praise of people who do, and don't say," Davis says. "I like people — and maybe even strive to be someone — who just go and do it and don't seek congratulations just because [they] showed up."
But Davis acknowledges that his song could be heard in other ways.
"It's hard to explain your own song, because hopefully the lyrics do that for you. But they don't always," the songwriter says. "What makes sense to you is a personal thing… and everyone projects their own interpretation onto the song."
Paint Branch plays Red Onion Records July 19 and Paperhaus (as part of the In It Together Fest) July 30.