At the top of 2014, multitalented hip-hop artist Kokayi turned in what I considered the best local submission to NPR's Tiny Desk Concert Contest. But the D.C. resident did that while spinning other plates: Now he's got a new video for another fantastic song, "Part Of It," which he penned while hammering away on his ambitious Track A Day project.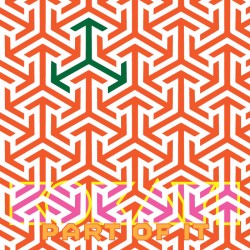 This one was a group effort. The song "went through a number of changes until I sent it to my good friend and collaborator Arsonal, who added some touches that were simple yet dope," writes Kokayi — real name Carl Walker — in an email. He plotted the its video with longtime collaborator Magee McIlvaine of Nomadic Wax, who helped Kokayi drum up a concept. Finally, they filmed it at McIlvaine's family's farm and Kokayi's neighborhood of Deanwood.
But unlike Kokayi's sharp and dazzling entry to the Tiny Desk contest, the "Part Of It" video is a tearjerker. It co-stars his son, who's shown wandering alone through streets and green space with his head down. Toward the end, he finally meets his dad at his front door, where they embrace and enter their house together.
Kokayi writes that he "wanted to show a black kid making it home to the embrace of his dad." He says that's something not shown often in mainstream media — and "something that has been stolen, as seen in events as of late regarding Trayvon, Mike, Oscar, Eric, Tamir and countless others that will never celebrate a loving embrace from a parent or child again."