The third annual Trillectro hip-hop and electronic music festival returns to D.C. on Aug. 23 this year—this time to RFK Stadium's festival grounds—and today promoters DC to BC announced the 2014 lineup.
This year's Trillectro headliners are rapper Big Sean and "Harlem Shake" producer Baauer, with significant hometown support from Fat Trel, Goldlink, Oddisee, Lightshow, Redline Graffiti and festival opener Ras Nebyu. Other acts on the extremely trendy lineup include Georgia hip-hop group Migos, R&B vocalist SZA, and Hudson Mohawke collaborator Lunice, among numerous others (see the full sked below).
Let's hope the bigger venue cuts back on the long waits and epic lines that dogged last year's Trillectro, which took place at the Half Street Fairgrounds.
Early tickets are for sale now at dctobc.com.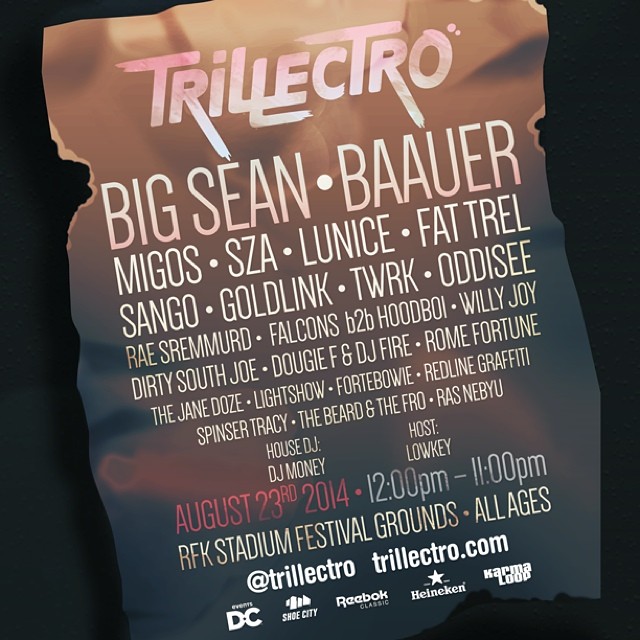 Photo by Flickr user Dj Teck 16 used under a Creative Commons license.