More rappers these days seem to be performing under their government names, and it seems like their attempt to appear unpretentious and approachable, as opposed to bombastic like so many supposed street superheroes with extravagant rapper names. Baltimore rapper Mike C. takes the practice a step further, going by a moniker he could have picked up in an elementary-school class where there was more than one kid named Mike.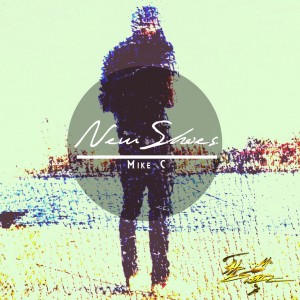 As a member of the Sap1ens collective, however—whose best known member is Al Rogers—Mike C. seems poised to carve out a distinct individual identity with "New Shoes," the first single from an EP due out this summer.
"New Shoes" opens with Mike C. declaring, "I bought some new shoes, they came in the mail today/Let's take 'em for a walk around my mind, let's play," over producer IAMPM's woozy, atmospheric beat. The linear structure of the track matches the stream-of-consciousness content of Mike C.'s rambling, pensive rhymes. At the track's halfway point, the beat momentarily opens up with a soaring new melody that heightens the tension, but keeps you riding along with the rapper's unpredictable train of thought.
Mike C.'s last EP, the impressive Denim, showed what he's capable of with harder production and more traditional song structures. But "New Shoes" offers an intriguing glimpse at what else he might have up his sleeve.