The Ar-Kaics aren't a D.C. band, but they might be the closest thing Richmond has to one: The garage-rock quartet has a full-length album coming out on D.C.'s Windian Records later this summer, and the group's members have done time in D.C. acts The Shirks and Cigarette.
Plus the band—which plays Comet Ping Pong Saturday night—makes the kind of snotty protopunk that D.C. listeners already have a soft spot for. (The Ar-Kaics call their sound "troglodyte teenbeat '60s-style punk.")
The band's forthcoming self-titled LP follows a string of fuzzy releases on a few different labels, including Windian. But this one sounds a little less grimy than those earlier slabs. Blame that on some kind of spooky magic, maybe: Engineer Jeff Kane recorded the record at what bassist Timmy (Tim Abbondelo) calls a "mystical rock 'n' roll retreat" in Northern Virginia.
Not that the album is any less punk for it. "[I] learned these songs the week before we recorded the LP," Abbondelo writes in an email.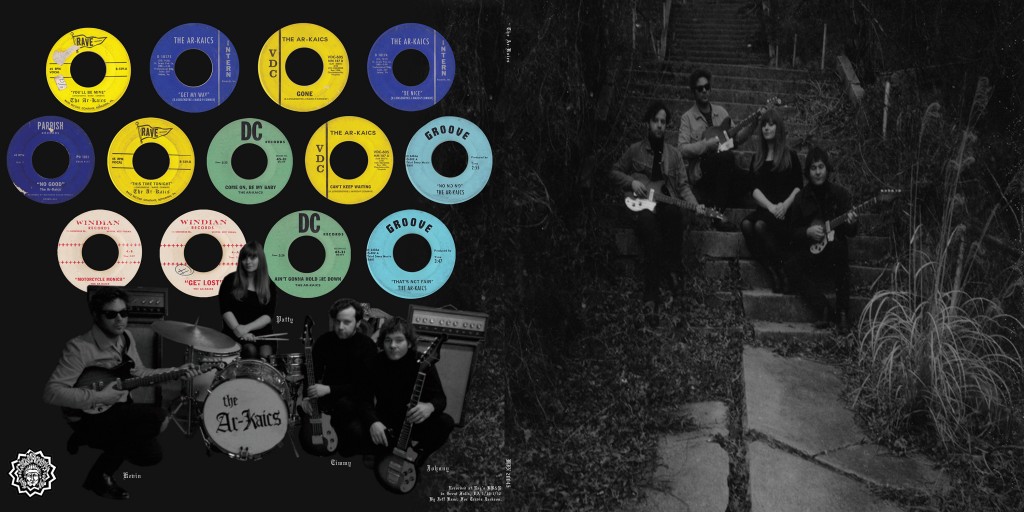 The album's catchy, angsty first single (stream it at the top of this page) is "No No No," written—like most of the band's songs—by frontman Kevin Longendyke (also of The Shirks). It comes across as kiss-off from a loner who's ready to extend his middle finger to the world. Longendyke wasn't available to chat when I reached the band via email today, so here's how Abbondelo describes the tune: "I think it's about alienation or something. Maybe overcoming everyday adversity? You'd have to ask Kevin."
Abbondelo says to also expect a promotional video for the single, made in cooperation with Richard and Jonathan Howard of Cigarette, the D.C. slocore band that sometimes includes The Ar-Kaics' Johnny Ward.
So what can we expect from the rest of the album? "Raging punkers and eerie and achy, really beautiful ballads," says Abbondelo—with one disclosure: "I wasn't around for any of the writing process," he clarifies. "That said, I think it's the greatest."
The Ar-Kaics' LP is available for preorder at Windian Records. The band plays Comet Ping Pong Saturday, June 14 with White Mystery, Joy Classic, and DJ Baby Alcatraz.