On January 3, the tiny Brooklyn label Orchid Tapes started taking preorders for its first vinyl release: Three Love Songs, the debut full-length from an experimental electronic artist called Ricky Eat Acid. In less than 48 hours, Orchid Tapes sold out all 250 LPs and 100 cassette versions of the album. Those wouldn't be astonishing numbers for a bigger artist, of course—but for Ricky Eat Acid, a young Maryland resident named Sam Ray, it must have felt more validating than delivering calzones ever did.
Monday, the former D.P. Dough delivery guy performs one of his biggest local shows yet: a slot at Black Cat opening for his tourmate, buzzy Canadian R&B artist Jessy Lanza. It's all a major change from a couple of years ago, when Ray's various bands were kicking off six-band bills at house shows.
"I'm constantly being like, 'My life is absurd,'" says Ray, 22.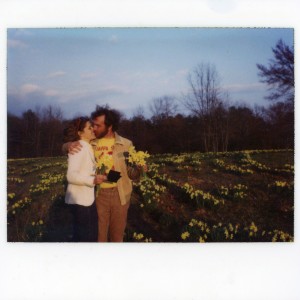 Three Love Songs is Ricky Eat Acid's debut album, but it's hardly Ray's first release under that name, or others for that matter. It can be tough to keep track of all of his projects. These days he's mostly focused on lo-fi pop outfit Julia Brown, recently reunited punk group Teen Suicide, and Ricky Eat Acid, which he transformed into a live act with the help of Orchid Tapes co-honcho Warren Hildebrand (who also performs as Foxes in Fiction).
Ray might say that being in a lot of bands tops going to college—something he hasn't yet found a taste for.
In 2009, he dropped out of SUNY Purchase after one semester. Next he worked a string of odd jobs till he tried school again at University of Maryland Baltimore County in the fall of 2012. That stint lasted a couple of weeks.
"I spent a whole three months of fall pretending I was in college so my parents wouldn't freak out," Ray says. Meanwhile, he was "going to hang out in the woods every day." His time among the trees gave him new ideas for music projects. "It definitely inspired a lot of trying to make songs that sounded like what walking around there felt like," he says. Those are the tracks that appear on Three Love Songs, which possesses a strong naturalistic ambiance: the bubbling synths on "Big man's last trip outside" (stream it below) sound like water rushing over pebbles in a wooded creek.
Last summer Ray took a job as a delivery driver for the calzone spot in College Park. Conveniently, he worked alongside his musical collaborators, which made it easy to schedule practices, and his odd hours dovetailed with his sometimes unusual, freewheeling artistic impulses. But his delivery schedule kept getting in the way of meeting the growing demand for his music.
So shortly before Three Love Songs came out, Ray dropped the calzones and got to work.
* * *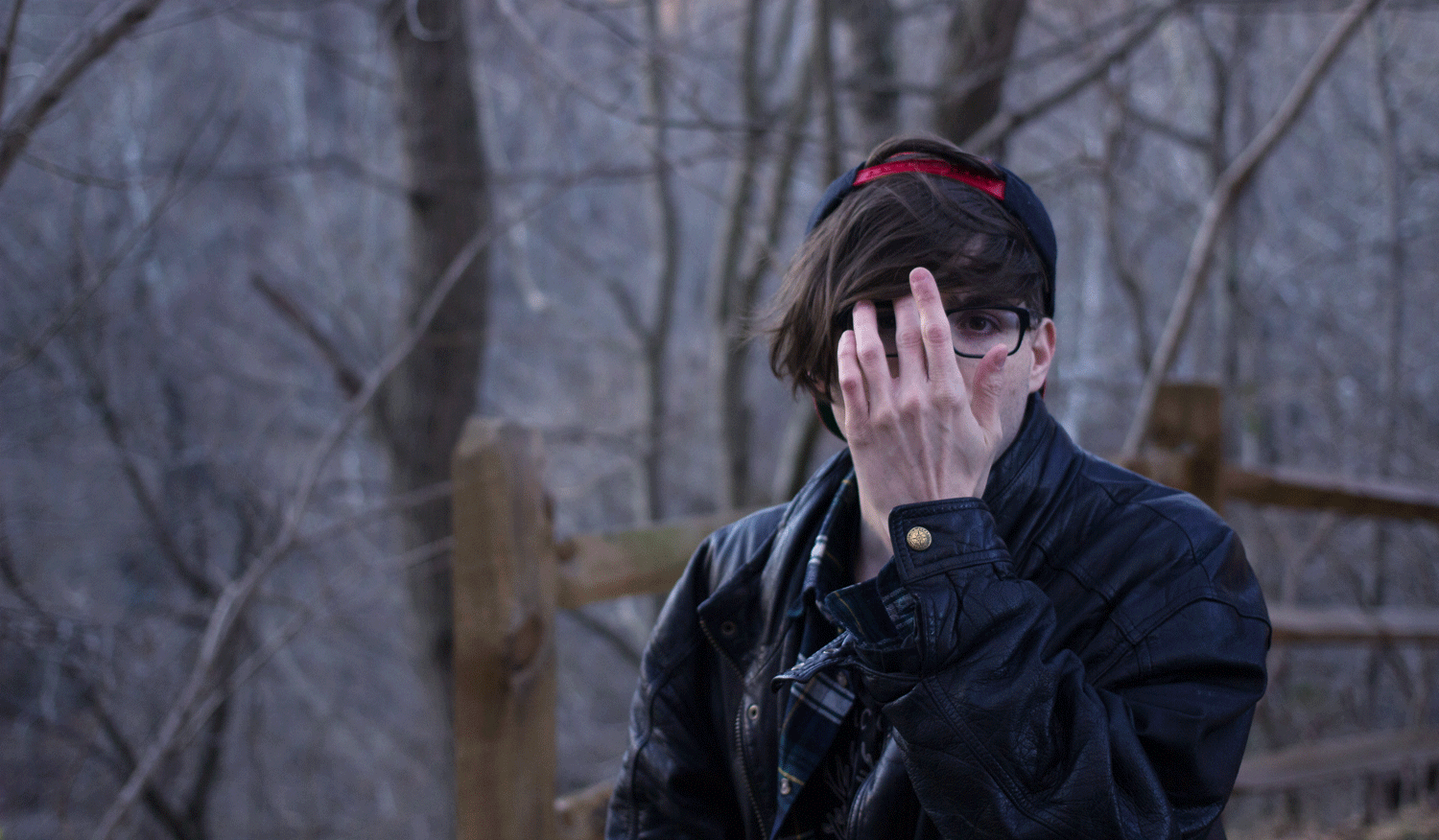 Three Love Songs is a comforting and rapturous ambient album that floats on ethereal synths, gentle glitches and blips and fuzzy field recordings that sometimes sound like they were recorded through a pillow. The album captures the feeling of taking a twilight ride down an endless highway surrounded by trees, resting your head against a passenger window and getting lost in a blur of car lights and tree branches. The intimate album retains its warmth even as it edges towards discord, or when it transitions into the hazy, post-house pulse of "In my dreams we're almost touching." That track (stream it below) centers on a woeful, watery sample of a cover of Drake's "Take Care."
Long before he found experimental ambient music, Ray started with Bible songs. He began toying with music around age 5 while growing up in Maryland's Howard County. "I learned how to play piano from this weird—I don't know what it is. It's like a child's book of biblical hymns, and it had an interactive piano you could hit the notes on. It was just one octave, and it's like, 'Here's how you play 'We Three Kings' and [stuff]," he says. "We had a piano in my house and I started translating it."
Ray picked up guitar in middle school and formed a two-piece punk group called Defenestration with his friend Antonio Janifer, who played drums. "We played once at our mutual friend's birthday party in her backyard," he says. "We weren't supposed to play and no one was happy that we did. And that was the end of that."
Around the same time Ray got into making punk music, he began dabbling in electronic sounds. He came up with the name "Ricky Eat Acid" shortly after graduating high school in 2009, taking it from a note he hastily wrote his mom before going on a drive with his friend Ricky, who was tripping at the time. He's since cranked out more than a dozen releases under that name, most of them digital: the project's Bandcamp page offers a snapshot of his prodigious output.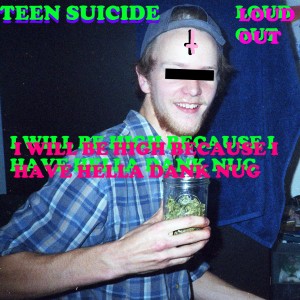 I got hooked on Ray's music after hearing the gritty, nine-track Haunt U Forever, which microlabel Chill Mega Chill released on cassette in 2011. From then on, I came across Ray's music even when I wasn't looking for it. I discovered Teen Suicide through a punk blog and got hooked on the group's ragged, shambolic emo-leaning punk before I realized Ray was in the band. He says the group started in 2011 as "an excuse to travel to places and do stuff," and broke up in 2012.
Julia Brown's debut, To Be Close To You, came out in February last year. A couple of months later, Pitchfork gave it a sterling 7.9 rating.
After he quit the D.P. Dough gig, Ray found time to put into projects like working on more Julia Brown material. Sometimes, recording took up whole days. "I remember I made dinner 'cause I hadn't eaten for nine hours," he says. "I was eating a slice of pizza with one hand and recording piano with the other at the same time, and trying to eat really quietly."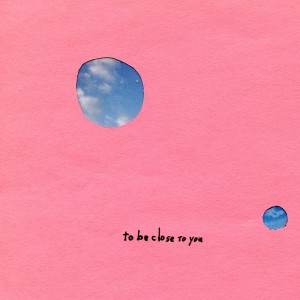 All the while he kept working on Ricky Eat Acid material and anything else he desired—including resurrecting Teen Suicide. "We were gonna do it as a joke once just to kind of [mess] with people," Ray says. But it just started to feel too good. "All of us that played it we were like, 'Holy [hell], this was really fun and reinvigorating in a way that music hasn't felt in a long time, so let's do that until it stops feeling that way.'"
Ray says this is the way he needs to work: in multiple places at once, his brain firing off in crazy directions. "I'd rather go back to being a delivery boy… [making] music that I think matters to me on the side, and not care if anyone hears it, than focus all my time and energy into something that isn't rewarding."
Some people have advised Ray to make Teen Suicide his priority, saying it's his best shot at a career in music. But he's not interested being a one-band man.
"If I was just doing one thing I'd get burned out," he says, "whereas this is really fun, [and] I want to just keep bouncing around like a pinball game."
Second photo by Nick Hughes