The music-festival season kicked off early last Saturday with the second annual Broccoli City Festival at the Gateway Pavilion at St Elizabeths in D.C. The festival, held the Saturday before Earth Day, was designed by promoters Broccoli City Lifestyle Group to build awareness of health and sustainability issues through an all-day concert.
Featuring local artists including GoldLink, Reesa Renee and Future Band, Broccoli City also booked acts from New York (hip-hop veterans Just Blaze and Cam'ron), Grand Rapids, Mich. (producer Sango), Atlanta (hip-hop duo Big Face Paper Gang), and Los Angeles (D.C.-born singer Kelela), where the next Broccoli City Fest will take place on May 3.
See our photos from the event below: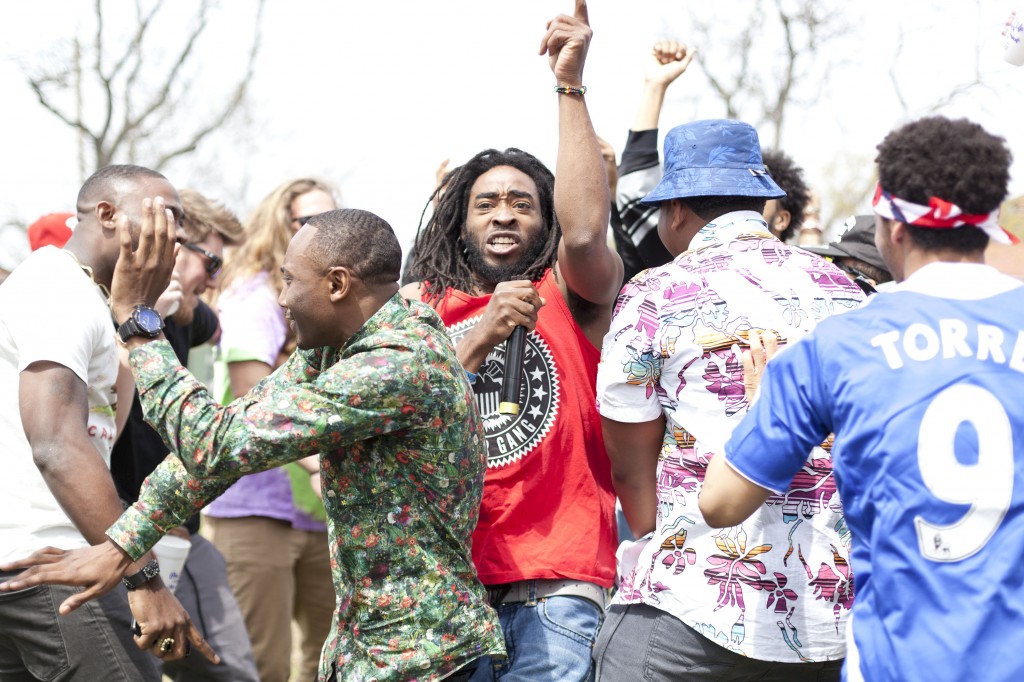 Ben Frank Jr. (center) of the Atlanta-based hip-hop duo Big Face Paper Gang parties with the crowd.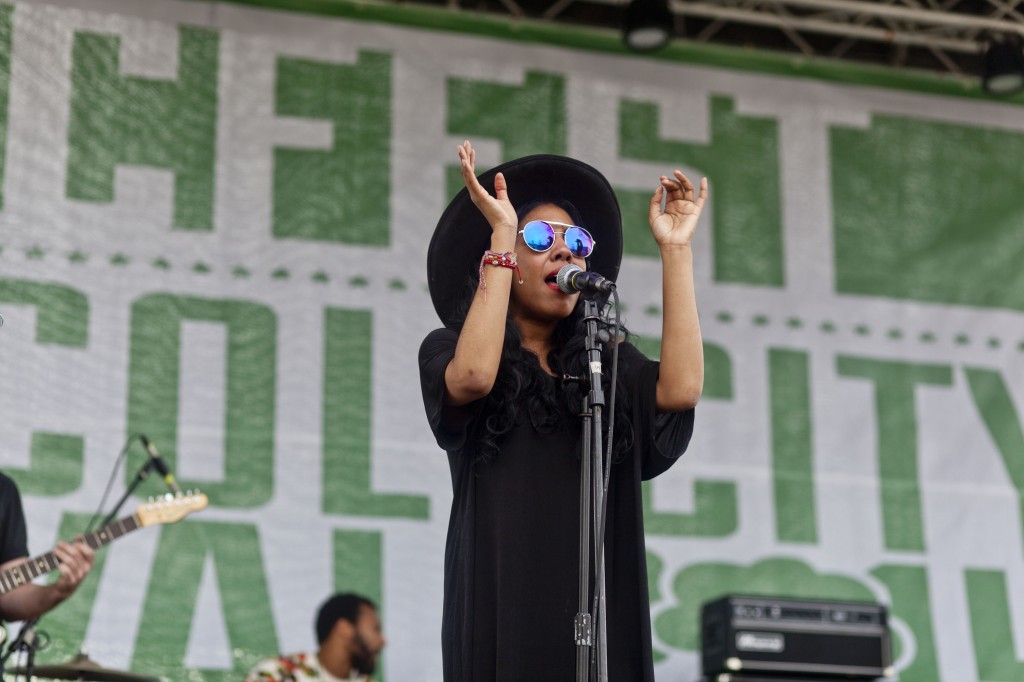 Alison Carney and her new band, Butterfly Tree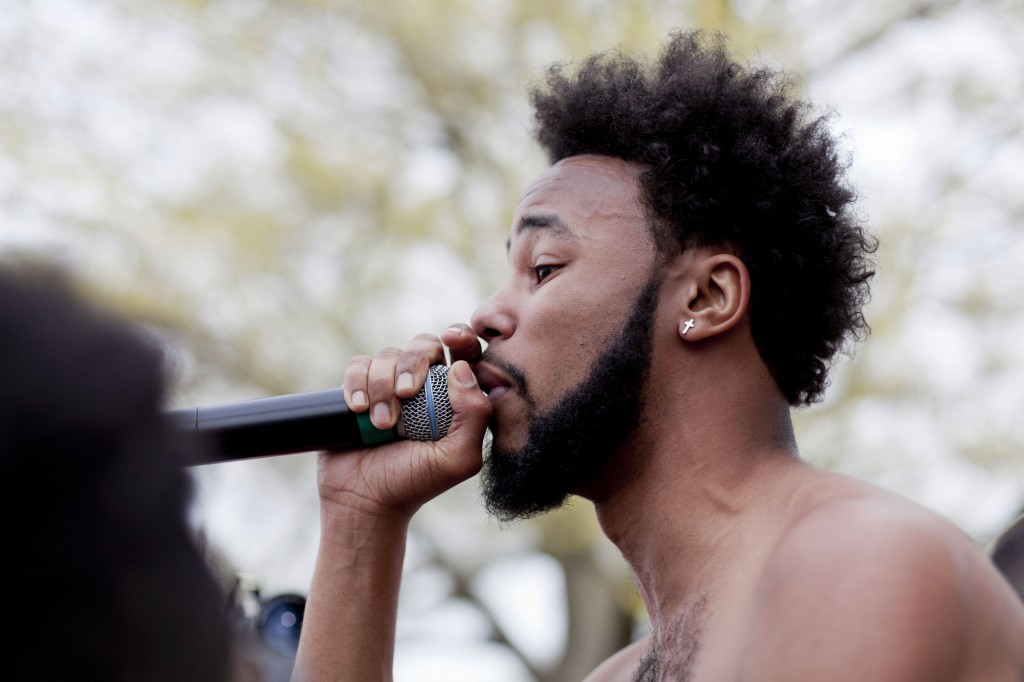 D.C.-based hip-hop artist Chaz French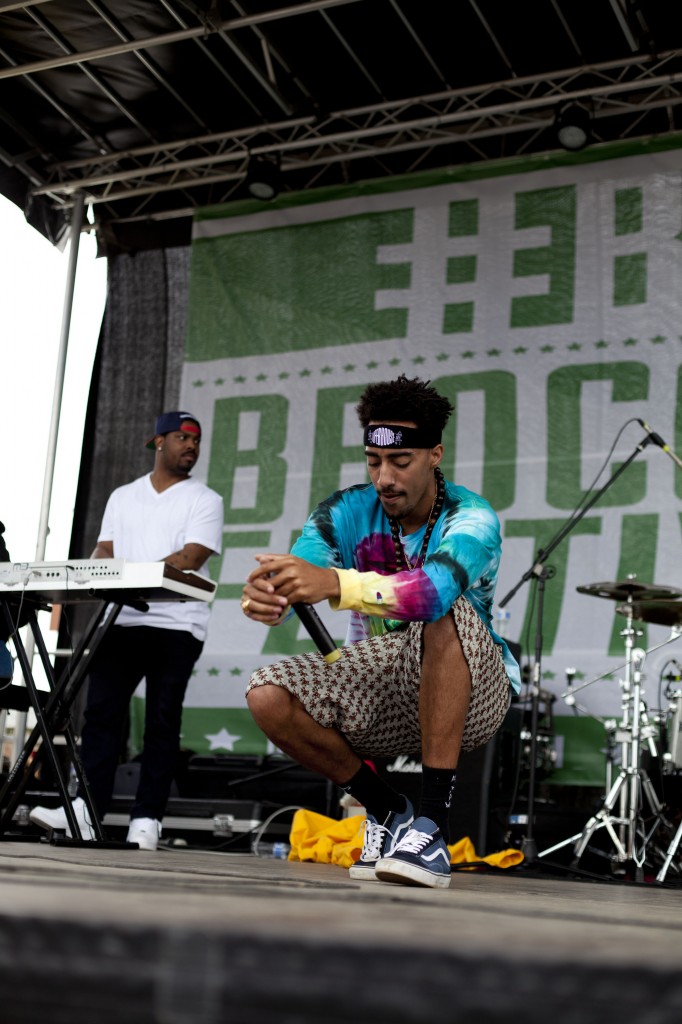 Virginia-based MC K.eYe.D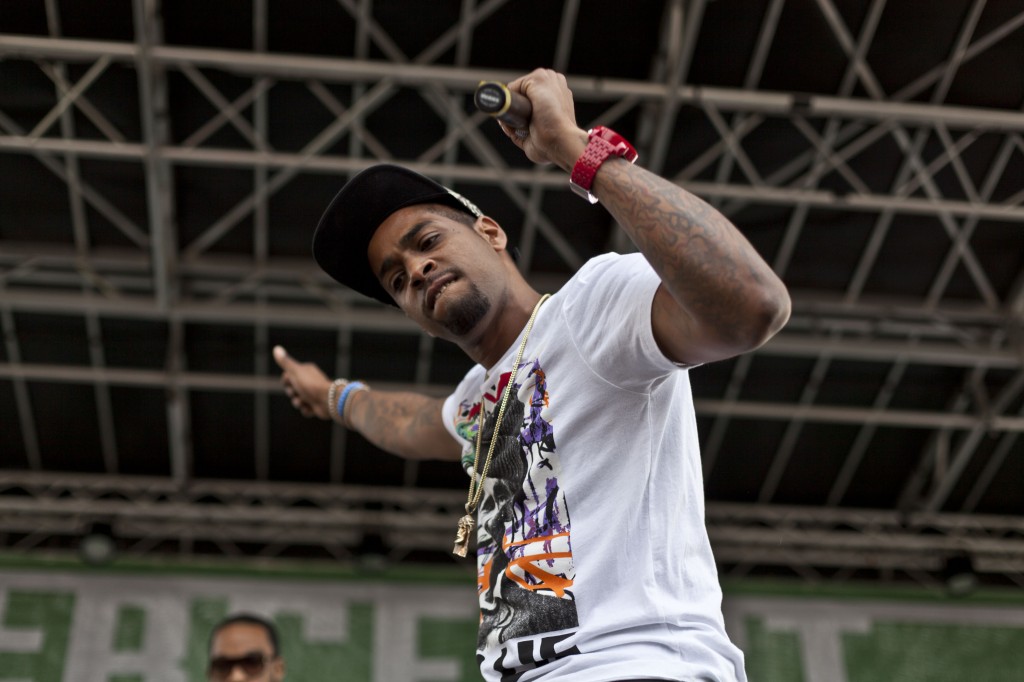 D.C.-based band Future Band blended hip-hop, rock, go-go, and jazz.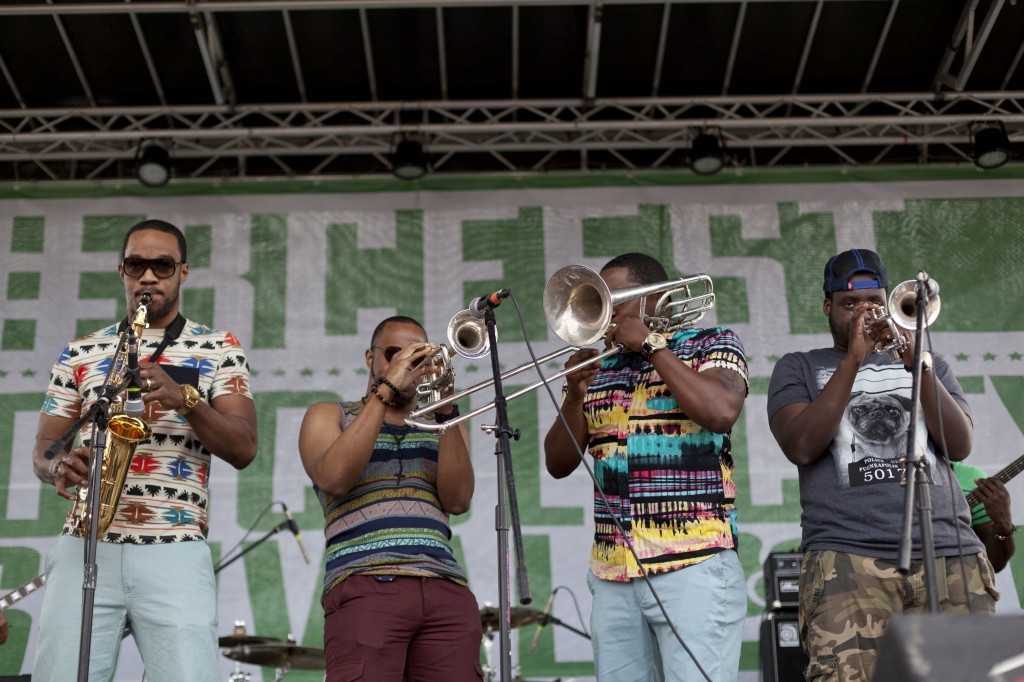 Future Band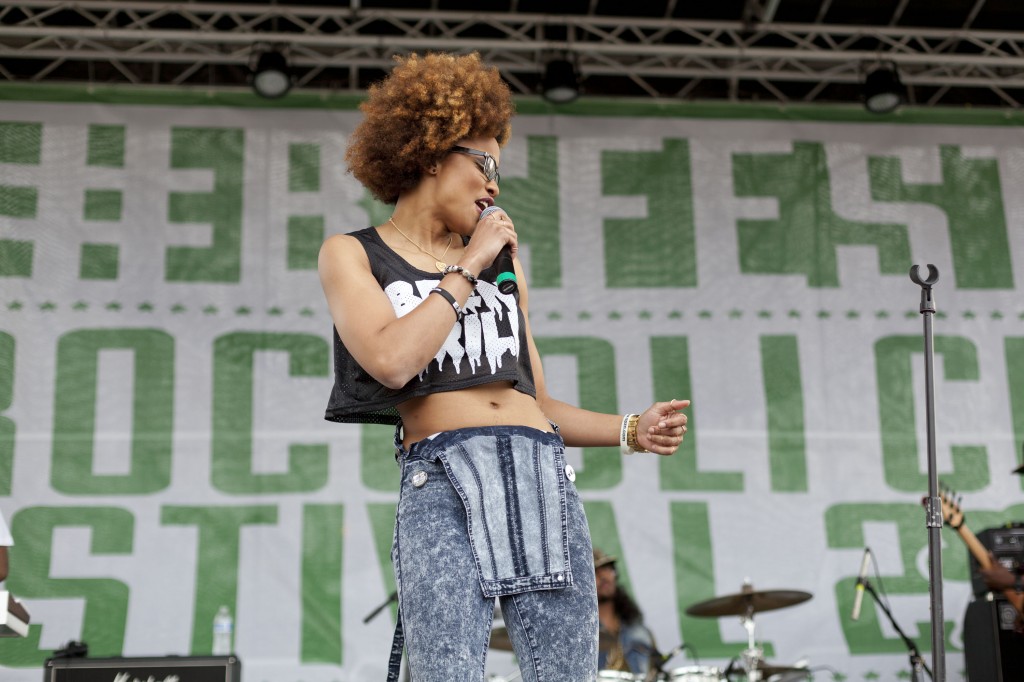 D.C.-based, Grammy-nominated R&B singer Reesa Renee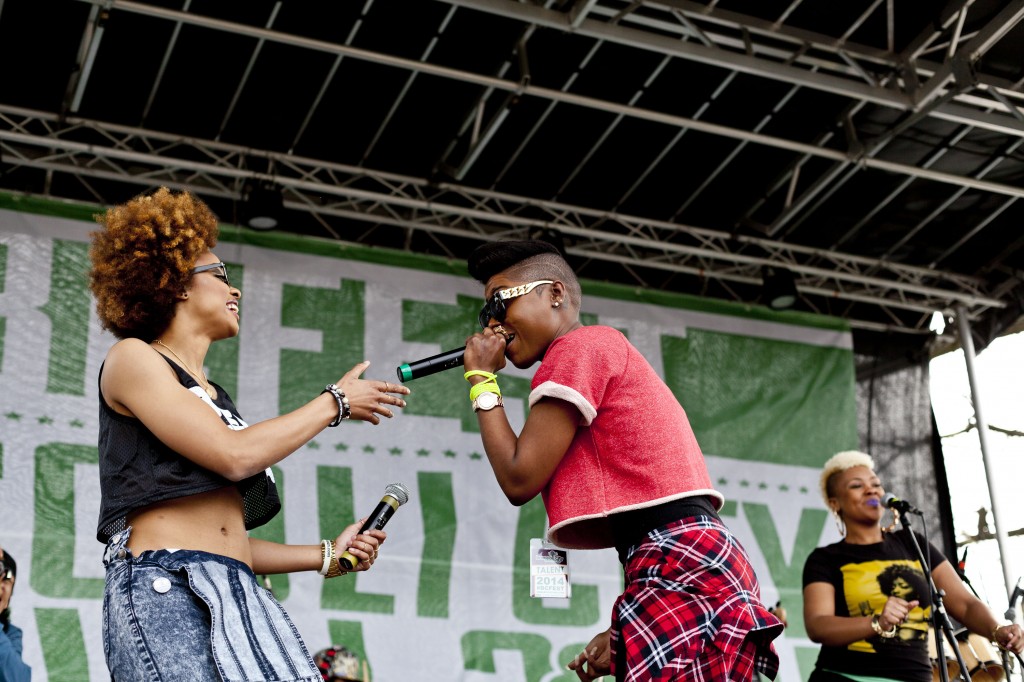 D.C. hip-hop artist RAtheMC briefly joined singer Reesa Renee on stage.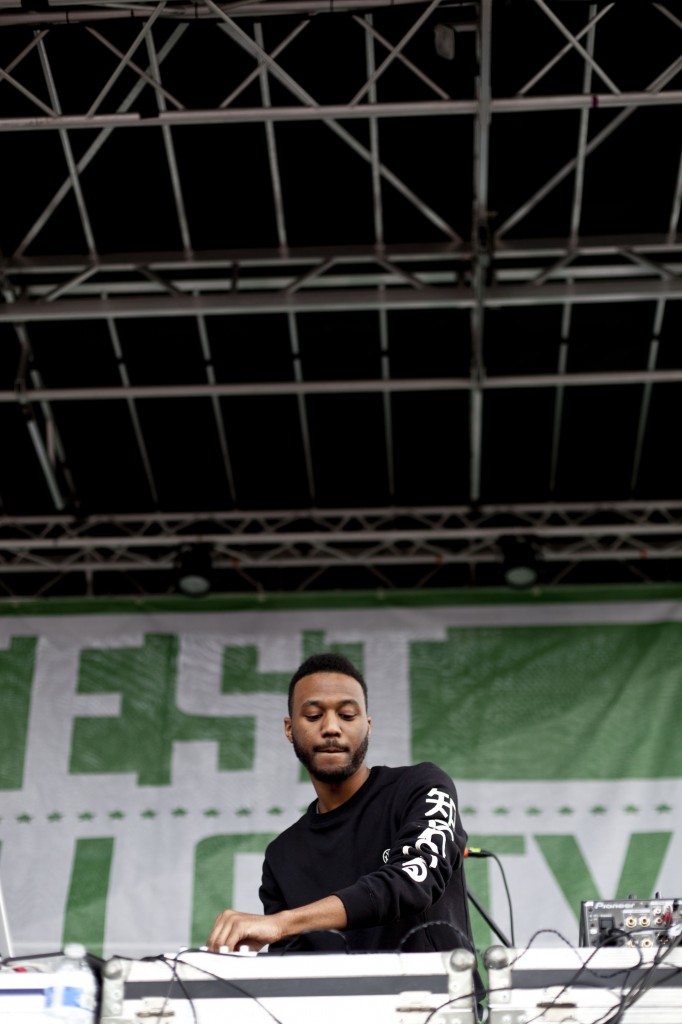 Michigan producer Sango played his signature brand of remixes and his own productions.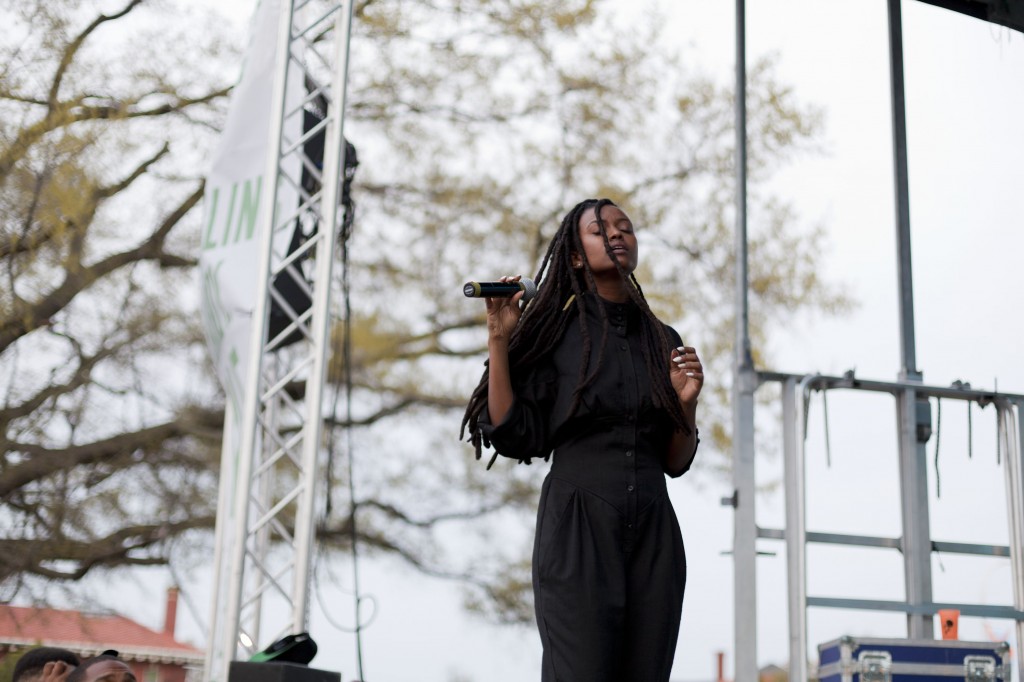 L.A.-based and D.C.-born R&B singer Kelela performed tracks from her mixtape "Cut 4 Me."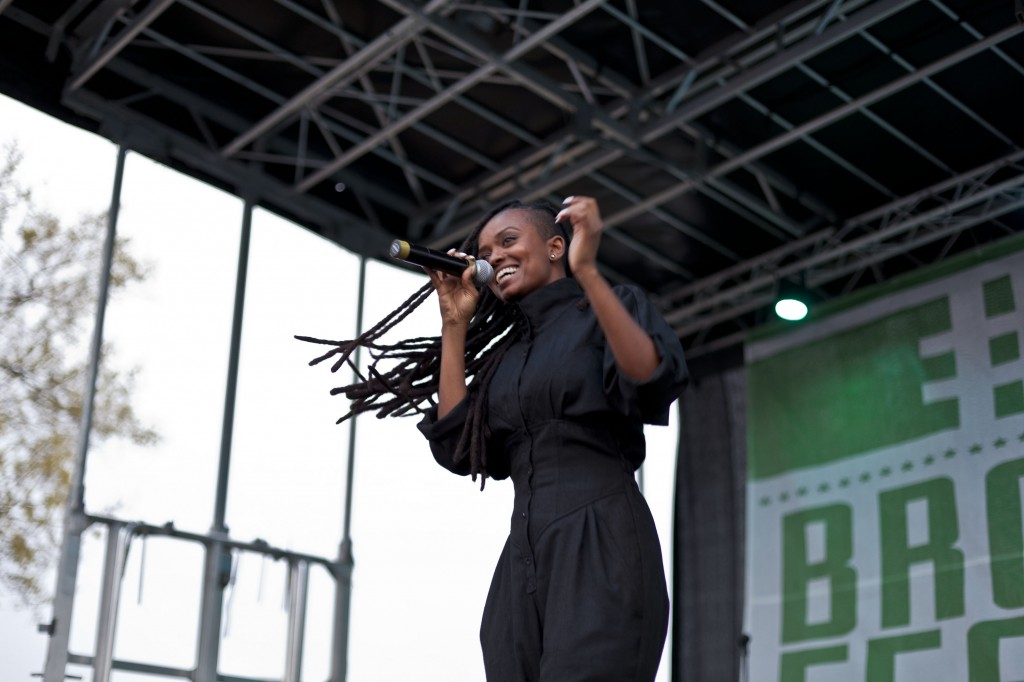 Kelela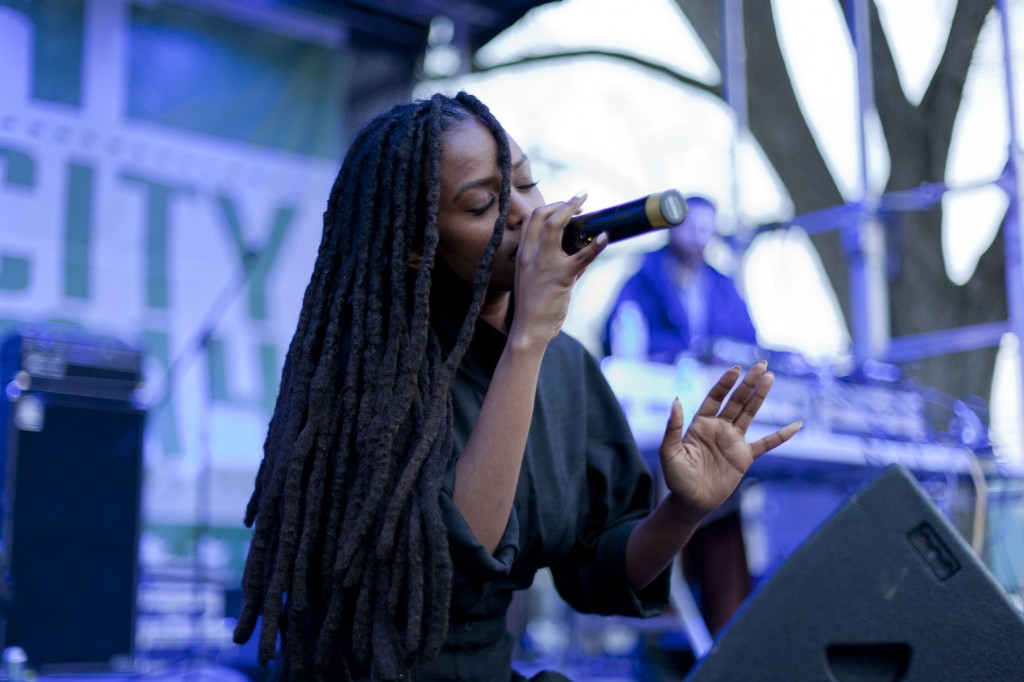 Kelela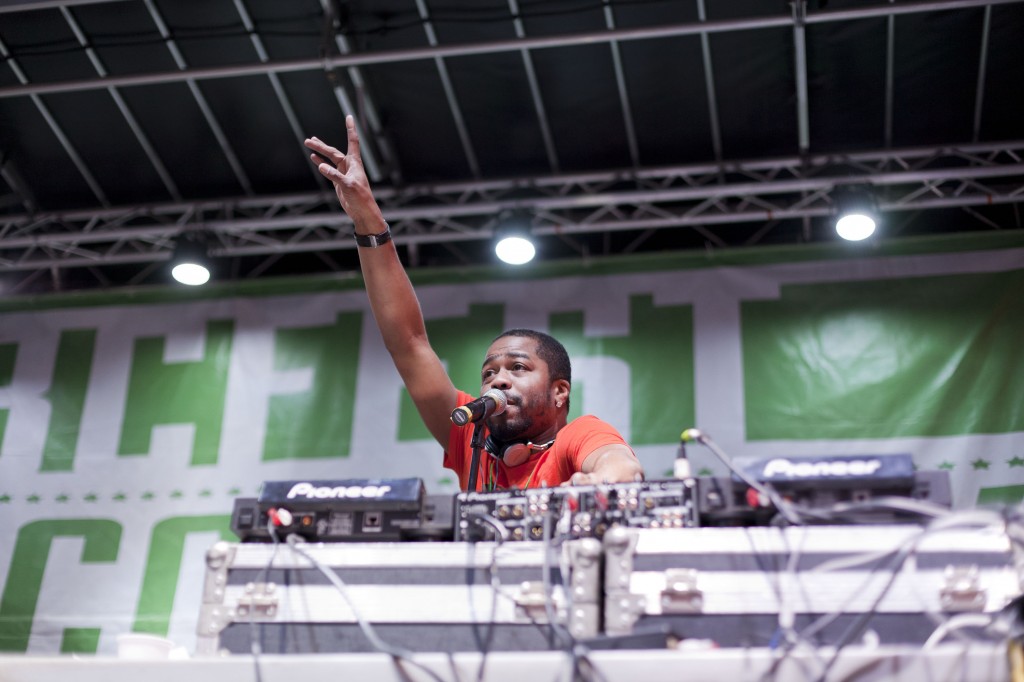 Producer Just Blaze played several of the hits he produced for Jay Z and others.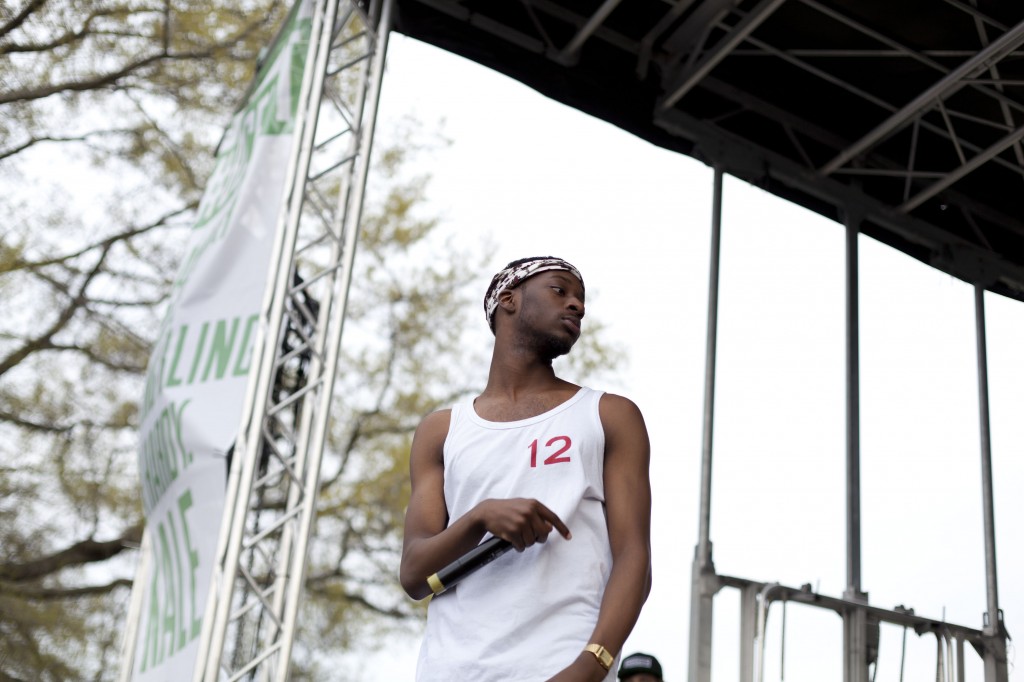 Virginia MC GoldLink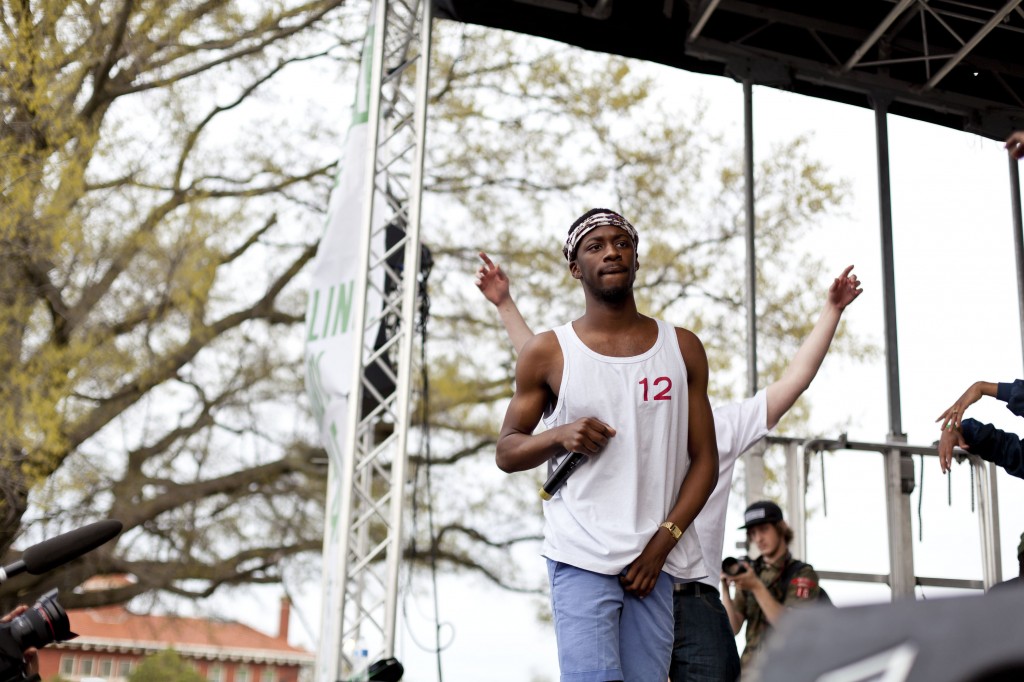 GoldLink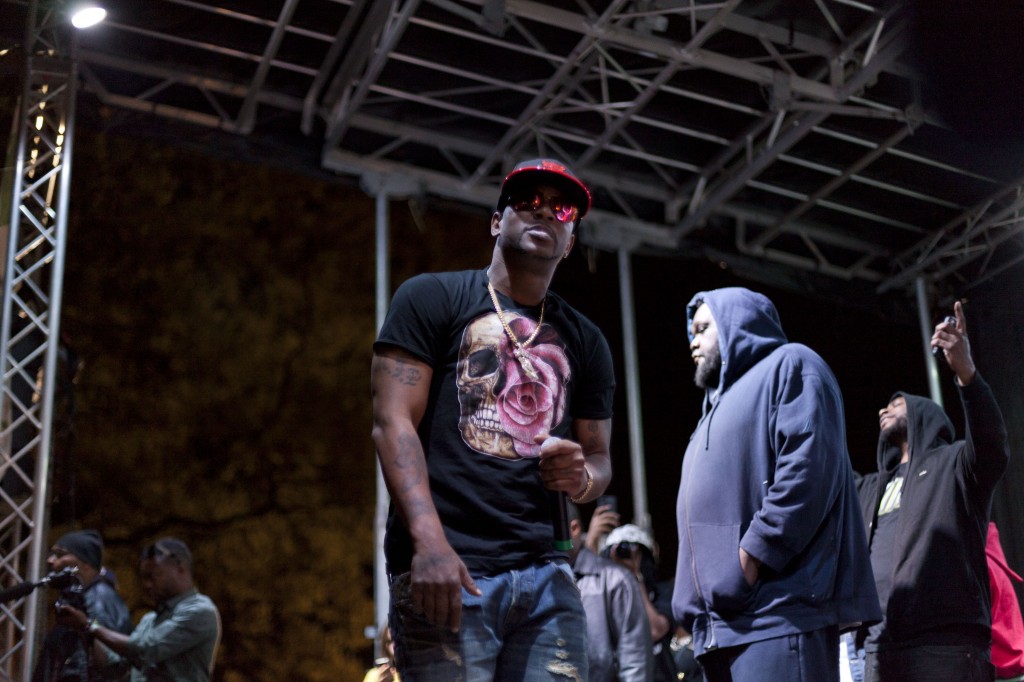 Hip-hop veteran Cam'ron headlined.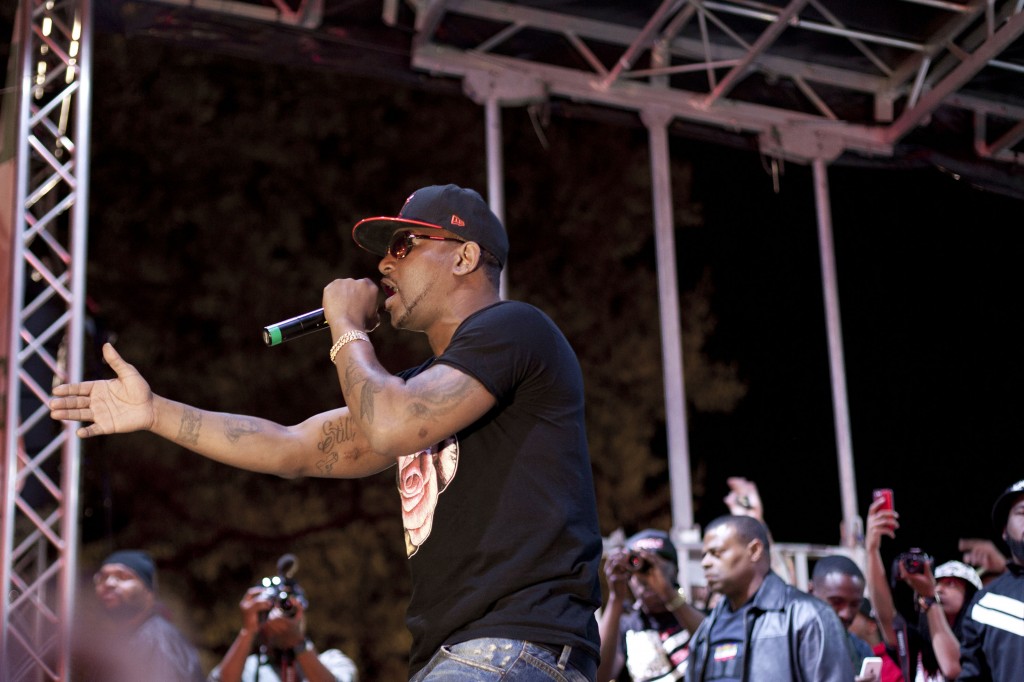 Cam'ron