Rappers might be the face of D.C.'s growing hip-hop scene, but producers are its pulse. In this multipart series, Bandwidth talks to local hip-hop producers making tracks you should hear. Read Part 1 and Part 2.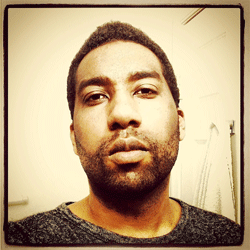 Producer: SlimKat78
Stats: Age 36, Deanwood
Notable Collaborators: yU, Bilal Salaam, Eric Roberson
If you've attended a show at Bohemian Caverns/Liv lately, you've probably seen SlimKat78: The producer works the soundboard for the historic U Street venue. But the Deanwood resident is a formidable composer in his own right, having produced music for singers Maimouna Youssef, Bilal Salaam and Muhsinah, among many others.
Like many artists, SlimKat started young: As a student at Duke Ellington School of the Arts, he played music over the loudspeakers in between class periods, and later bought a sampler and began to create his own music. Still, the budding artist didn't release anything until the mid-2000s. In 2010, SlimKat released a beat tape, Soundfreakers Vol. 1, which collected heavy drums and old vocal samples. Elsewhere, he's produced singles for singer Nicholas Ryan Gant and California rapper Trek Life.
These days, SlimKat is working on several of his own instrumental projects: one with live instrumentation, a gospel-themed beat tape and another called D.R.U.M., which Slim says will be an expansive mix of percussive sounds. But his most anticipated project arrives later this year, when he and D.C.-area rapper yU—known collectively as the 1978ers—release a promising collaborative album. The forthcoming People of Today deals with the broad theme of people's lives, from D.C.-based MC Grap Luva to philandering preachers. The project was conceived almost five years ago, SlimKat says.
"Mike [yU] and I are lifetime friends, and a lot of the album stems from agreements and disagreements we've had," says the producer. "It's like a discussion we've had amongst ourselves."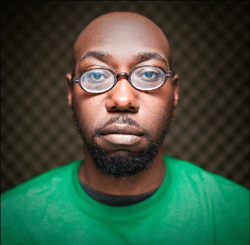 Producer: Kev Brown
Stats: Age 38, Landover, Md.
Notable Collaborators: DJ Jazzy Jeff, Gods'illa, Phonte
Kev Brown once preferred rapping over making beats. But after a few performances in the local open-mic scene, Brown decided he wanted to rhyme with original music. In 1998, the Landover native—who cites Pete Rock as a major influence—heard a copy of Rock's landmark project, Soul Survivor. "I thought, 'Whoa, this is how you make beats,'" Brown says. His production style combines the music he grew up on—Dilla, A Tribe Called Quest, Wu-Tang Clan—with his own low-key vibe.
In 2005, Brown released a solo album, I Do What I Do, on which he rapped alongside members of the local Low Budget crew (Kenn Starr, Quartermaine and Oddisee) with rapper Phonte (now a singer with The Foreign Exchange) and vocalist Raheem DeVaughn.
Yet over the years, Brown hasn't rapped as much. He's released a slew of instrumental projects and spit a few bars on other work, but he doesn't enjoy it as much as making beats. "I'm not that technical," Brown says. "It's like school to me to write. I might as well be in math class or something." With that said, Brown is finishing a new project that includes more of his own rapping, but it won't be like I Do What I Do. He says it's more like "I'm doing whatever I want."
Kev Brown image by Daniel Love