This weekend brings the final performances at legendary D.C. jazz venue Bohemian Caverns. An institution at 11th and U streets for 90 years, the club officially closes its doors March 31, as Washington City Paper first reported.
On today's Morning Edition, I talked to some folks who have been intimately involved in the space since Omrao Brown and his partners took it over a decade ago. Listen to the story here.
This weekend's gigs at the Caverns are mostly sold out — except for a just-announced Sunday night jam session with The Young Lions. Tickets are still available for both sets. If you want 'em, act quickly.
Have your own memories from the Caverns? Share them in the comments.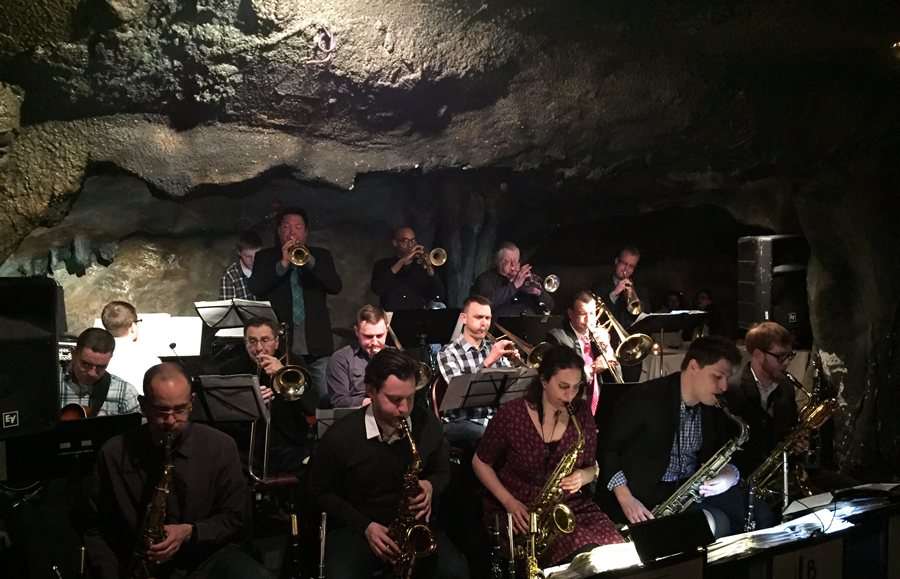 Pictured: The Bohemian Caverns Jazz Orchestra on Monday, March 21, 2016 (Ally Schweitzer/WAMU)