It's easy to identify a bad concert poster. It could be hard to read or poorly laid out. Maybe it looks like a Xerox copy of a Xerox copy. Maybe it uses—shudder—Microsoft clip art.
But while most music fans could pick a bad poster out of a lineup, what about a great one?
When I pose that question to John P. Boilard, the producer of the touring National Poster Retrospecticus, he says—much like all art—there are no real criteria for an awesome gig poster. "Oh man, that's totally subjective," he writes in an email. "It's great when an artist captures the spirit or the essence of a band, event, production, city or venue. Sometimes that stuff doesn't have to matter at all, though."
In D.C., there's a distinct tradition of poster-making—particularly in the realm of go-go, whose golden era spawned some of the most recognizable concert posters in the city. D.C. punk, meanwhile, has its own flyer tradition. But those promotional tools—regardless of their sentimental or historical value today—weren't necessarily prized for their beauty at the time. If a punk flyer was cheap to make and fit all the pertinent information, and a go-go poster was big, bold, and easy to spot across a busy road, that was enough.
The posters in Boilard's third edition of the National Poster Retrospecticus, which comes to D.C.'s Hole in the Sky Friday night, are easier to love for their artistic merits.
The one-night show celebrates the poster art of more than 100 established and up-and-coming artists. They live all over the country, and make their posters using a variety of different printing techniques.
Some of the artists in the show earn money doing non-poster work, but a "good percentage" make posters for a living, Boilard says. How is that possible in a time when artists and venues have turned to cheaper online avenues for promotion? He suspects that the Internet has actually helped poster design thrive. "At the end of the day those Internet postings will get even more traction if there's an awesome poster associated with it," he says.
Technology has also changed poster design itself as more artists have picked up digital illustration. But even if many gig posters aren't designed by hand, Boilard says, they're often still printed the old-fashioned way. "Either way a poster design gets created, it's the actual printing process that brings in that sense of tradition," he says. "Screen printing and letterpress printing equipment have certainly been tweaked for even better results over the years, but the end product is pretty much the same as back in the day: beautiful layers of ink on paper and unique prints—often printed by the hands of a human being."
So if a poster's greatness is entirely subjective, is there at least some special goal concert posters should aim to achieve? Perhaps. Boilard says it's about a combination of the artistic and the practical. "As long as a person is sincere about what they're making, and the poster helps spread the word about the show," he says, "then I'd say it's a successful poster."
Below, check out a slideshow of some of the posters in the National Poster Retrospecticus.
The National Poster Retrospecticus is on view May 16 from 7 p.m. to 11 p.m. at Hole in the Sky. $5 donation requested.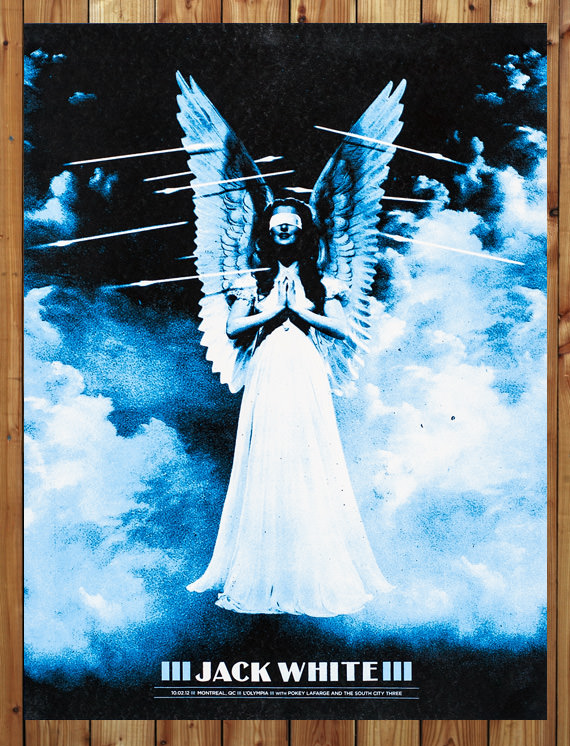 The Silent Giants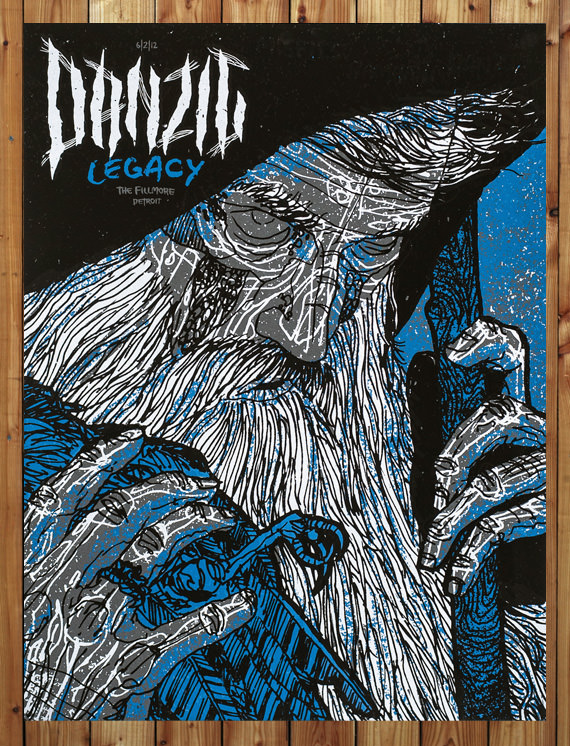 Shawn K. Knight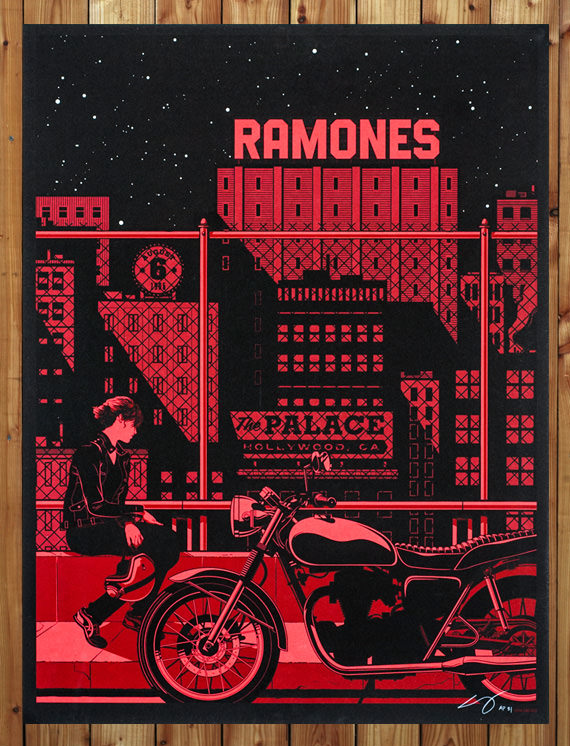 Kevin Tong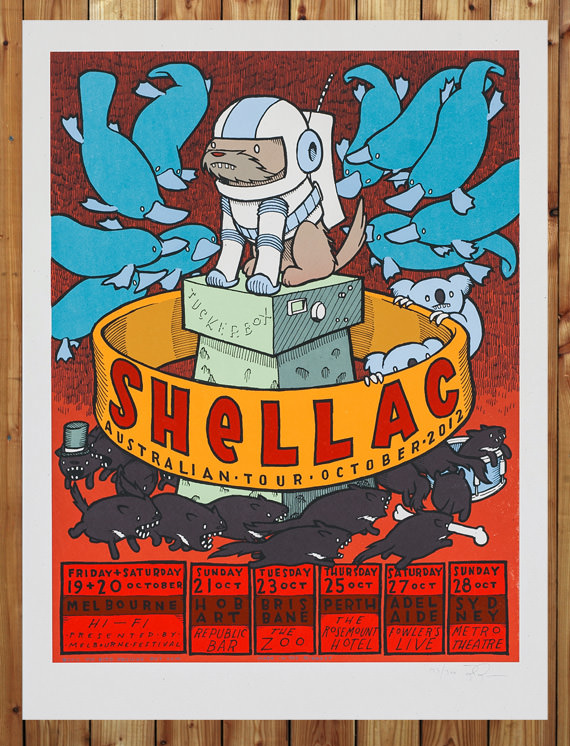 Jay Ryan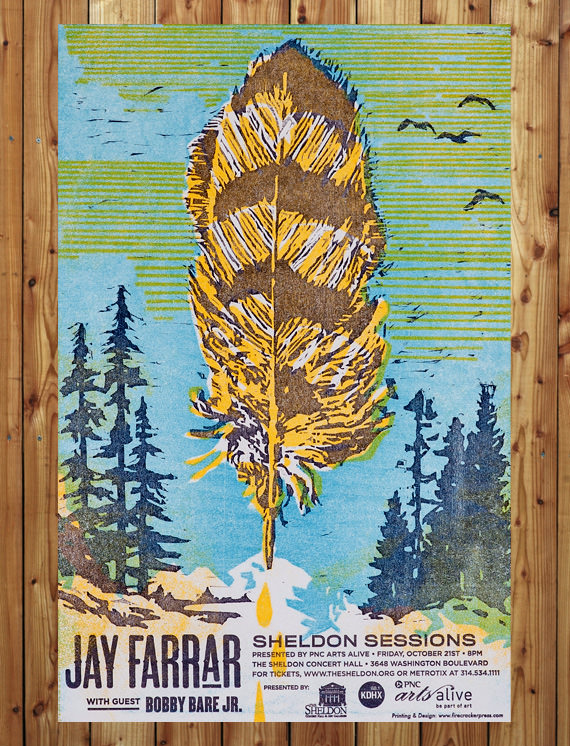 Firecracker Press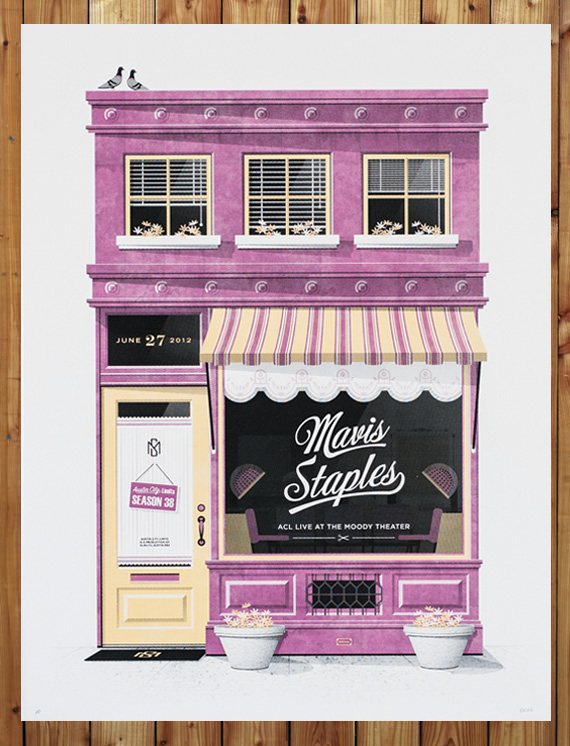 DKNG Studios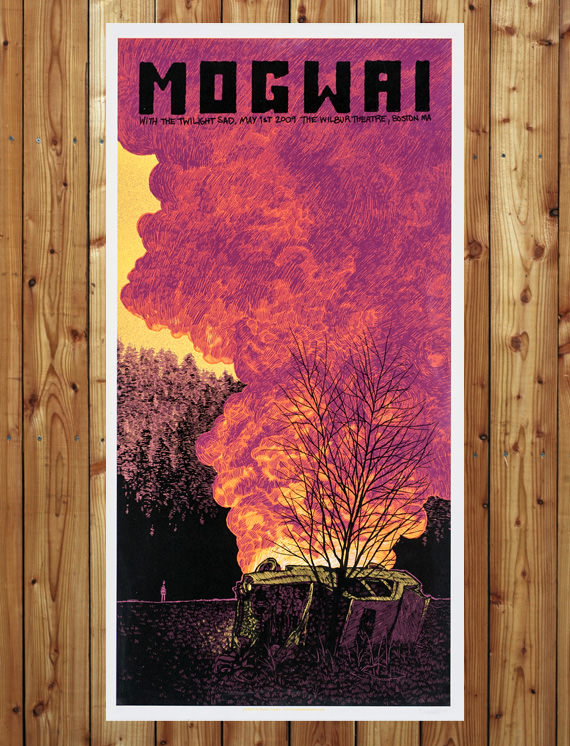 Daniel Danger