This song contains explicit lyrics.
Ras Nebyu doesn't have time for misogynistic rap music. He admits that he's no saint—the rapper sometimes uses the B word—but he says the entrenched sexism in hip-hop has taken a grim toll. "It's getting out of hand to me," says the 22-year-old Petworth native. "If we keep going like this, we're not gonna be here anymore, man. Women sustain life."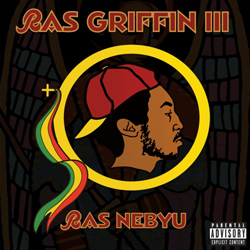 That's part of the idea behind "Queens," a highlight from Nebyu's new mixtape, Ras Griffin III. Featuring vocalist Kailasa, the track co-produced by Black Jesus and The Arckitech takes a stand against sexism and promotes black togetherness—a particularly powerful theme now, in light of the recent tragedy and ongoing uprising in Ferguson, Missouri.
"Queens" also pays homage to one of Nebyu's favorite artists, Queens-bred rapper Nas, whose landmark album, Illmatic, included a song called "Life's a Bitch." "You keep hearing the phrase 'life's a bitch,' 'life's a bitch," Nebyu says. "You're always gonna get back what you put into it. Maybe if you didn't address life as a bitch, you'd get more out of it."
Nebyu sees Ras Griffin III as a document of D.C. hip-hop in 2014, even if it takes listeners a while to catch up to its philosophical rhymes and electronic trap beats. "It might not have its full effect at the moment," Nebyu says. "But 10, 20, 30 years from now, people will look back and be like, 'Wow, this is what was happening in D.C. at the time."