An Of Montreal show is an experience better witnessed than described — any attempt at summarizing what happened onstage is bound to come out inadequate at best, and flat-out bizarre-sounding at worst.
A woman dressed in what appears to be a cross between a (literal) cat suit and a Mexican wrestling outfit fending off creatures that look like something out of Jim Henson's craziest Dark Crystal imaginings? Check. Large-breasted dogs in American flag jumpsuits, being coaxed in a boxing match by Abraham Lincoln in a Spider-Man suit? Yup, they've got that. Oh yeah, and there's a band playing, too.
All of this and more took place at the Flying Dog Brewery in Frederick, Maryland, Saturday night, as the psychedelic rockers from Athens, Georgia, took to the lawn stage for the brewery's final summer show of 2015, the ensemble's second time there (they also closed out the 2013 season). Frontman Kevin Barnes led the group — this time a four-piece consisting of Barnes on vocals and guitar, Jojo Glidewell on keyboards, Bob Parins on bass and Clayton Rychlik on drums — through a 17-song set, much of which was drawn from the band's latest album, Aureate Gloom, and from 2007's Hissing Fauna, Are You the Destroyer?
As is typical for an Of Montreal show, an ensemble of costumed performers — which added a surreal element to the performance — frequently joined the band onstage.
Most of the performance was lit only by images from a projector stationed at the sound booth. This proved to be one of the few flaws of the show; the projections were often dark, making it tough to see what was happening onstage, and they competed with, rather than complimented, the action.
Fellow Athenian indie rockers Mothers and Frederick, Maryland, garage rockers Old Indian opened the show.
All photos by Matt Condon
Old Indian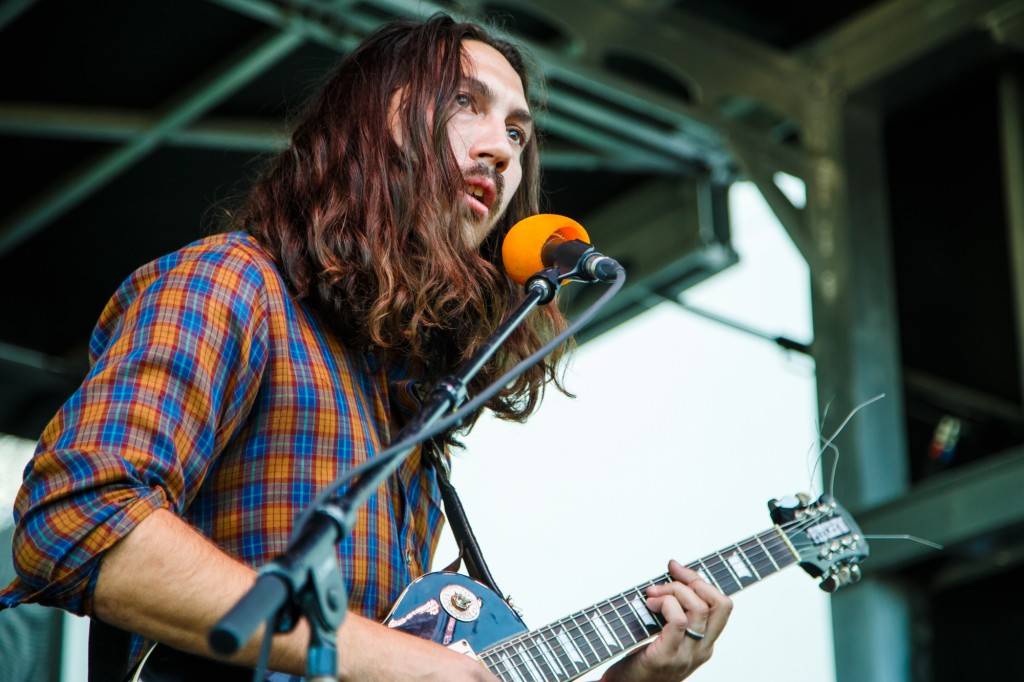 Mothers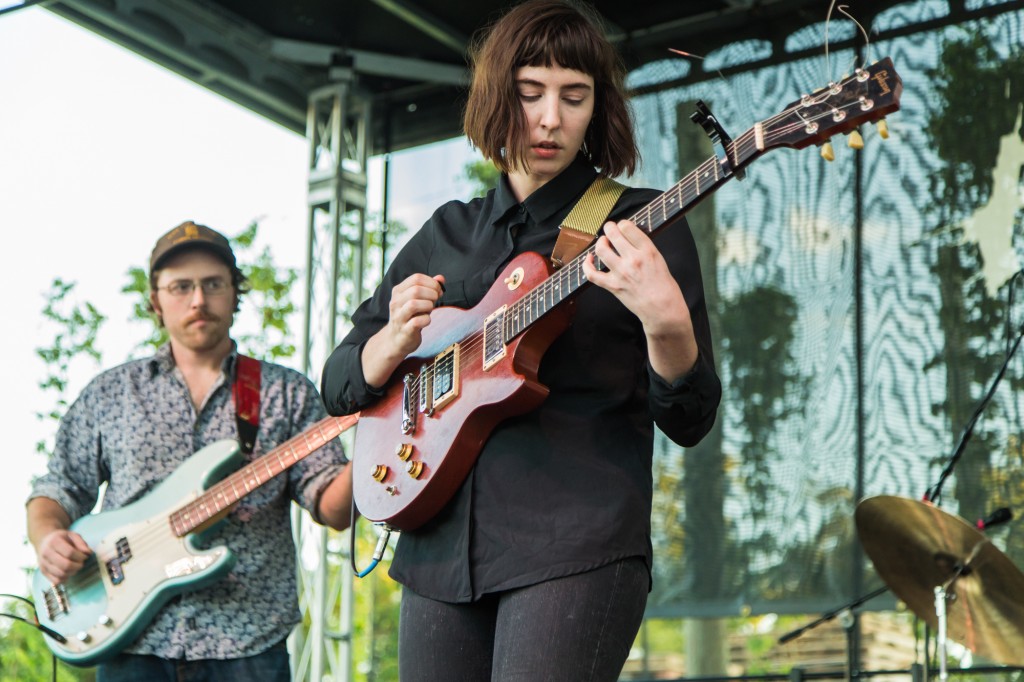 Of Montreal