When D.C.-area band Frodus was still making a racket, critics and fans called the trio "spazzcore." One problem with that: "spazz" signals a lack of control, and you couldn't call Frodus' final album, And We Washed Our Weapons in the Sea, anything but deliberate.
Under an epidermis of skinny-boy post-hardcore, Frodus' last record is built on hauntingly sweet guitar riffs and rhythmic nuance, a potent distillation of youth, sex and sadness. It arrived in 2001, two years after the Northern Virginia band had already split up. But Weapons deepened Frodus' distinguishable mark on the pages of D.C. music history. Now considered the band's best album, it reappeared Nov. 23, reissued by Virginia's Lovitt Records (stream the album below).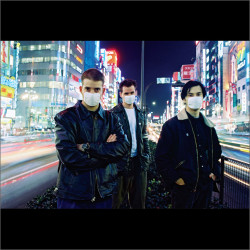 Frodus was formed in 1993 by guitarist and vocalist Shelby Cinca and drummer Jason Hamacher, teenagers fueled by art and angst in equal measure. They released their first LP in 1994, a blast of frustrated post-hardcore called Molotov Cocktail Party. The band followed up with three more screaming albums before it disbanded and discharged Weapons, its most polished work by far.
Yet Hamacher describes Weapons as the score to the worst year of Frodus' lives. At the time, Hamacher's then-girlfriend had been diagnosed with terminal cancer. Bassist Nathan Burke's relationship was falling apart. Cinca's father had recently suffered a stroke.
Now with families and lives outside of music, Frodus' members still consider the album a profound emotional milestone.
"There are markers in one's life, especially one well-lived. I've been fortunate to have many," says Burke, who now lives in Seattle. "This record is one of those markers. It helps give me perspective. I'm generally not a very nostalgic person, but I admit that Weapons has that effect on me."
Hamacher, a loquacious musician currently working on a project to preserve lost Syrian chants, says Weapons frames a chapter in his life he can't necessarily summarize in words.
"Emotionally, it represents the worst time," says Hamacher, who still lives in D.C. "But how do I explain to my kids who I was? How do I tell them the story of my life before mom? This album is the soundtrack to that story."
In particular, album cut "6/99" (meaning June 1999) bears witness to a month of catastrophic change for the band. "We could disappear!" Cinca shouts — a possibility that must have felt real at the time. But while personal tragedy played a role in Frodus' undoing, another factor can't be ignored: the D.C. music community, which Burke describes as limiting.
"For all of its benefits, the legacy of the punk-rock scene [in D.C.] became a constraint on creativity and drive, in my opinion," Burke says. "If we wanted to really push it to that next level we would have had to have done it somewhere else."
Frodus' final year also coincided with the advent of digital music, with file-sharing service Napster starting up in 1999. Three years later, social-media site MySpace would help upend the way fans listened to music. But Frodus' most devoted followers didn't forget the group — in fact, the band says people inquired about a vinyl version for several years, as all of Frodus' earlier albums saw reissues.
"With this record and all of the stories and memories that have come along with it, it's been really cool to see what and how people remember," says Hamacher.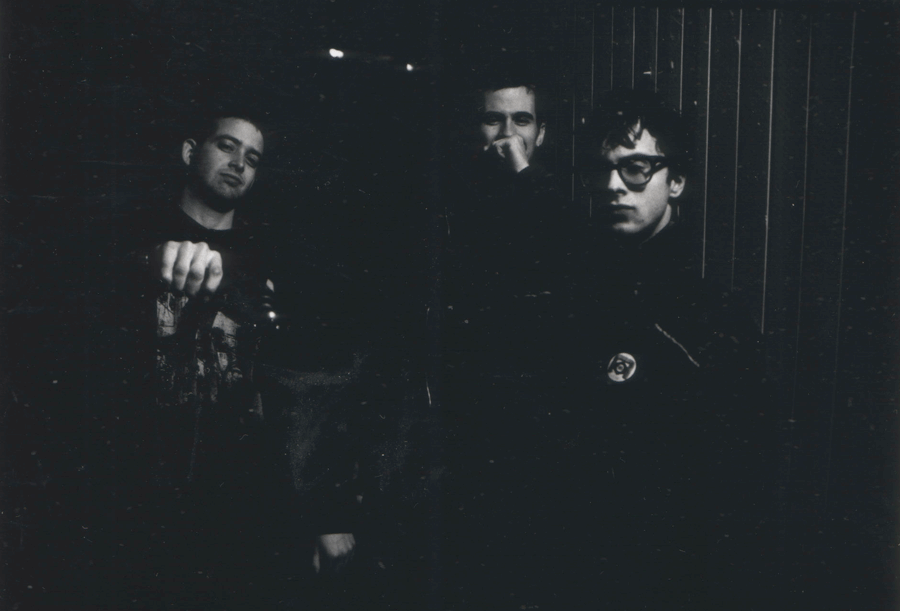 Yet there's a sense that when Frodus disbanded, it left things unsaid — or perhaps withheld conversations that should stay between bandmates.
Some of those secret transmissions see the light of day on the Weapons reissue. While Cinca rooted through old Frodus photos and tour schedules, arranging graphics and artwork for the reissue, he stumbled upon an early cassette tape and a post-breakup letter Burke had mailed to him.
The cassette includes a recording of Burke covering a Frodus song before he joined the band. Frodus decided to release it on a bonus 7-inch that accompanies the album's vinyl reissue. Cinca — still a prolific musician, now living between Sweden and L.A. — calls it "a chance for people to see what happened behind the scenes, to give a bit of closure."
As for the letter? That's included, too. It's tender and young, honest and difficult — the stuff of Frodus' best music. But it's all history, Cinca says, like the Frodus he cofounded as a teenager.
"You're just young and [your band is] really important to you. It's your world and you put so much into it. It's still important, but it feels like a past life or something," Cinca says. "I'm still that person, but I'm not that person."
Frodus' And We Washed Our Weapons In the Sea is available through Dischord Records and Bandcamp. Middle photo by Ove Wiksten, 1998. The original version of this post inaccurately said that Shelby Cinca's father had died around the time Frodus recorded And We Washed Our Weapons in the Sea. His father had suffered a stroke.