If you know '90s rock, you'll know where the latest song from Princess Reason comes from.
"Drag + Blur," the B-side on the Baltimore band's forthcoming 7-inch, is a wry and catchy slice of indie rock laced generously with Pavement.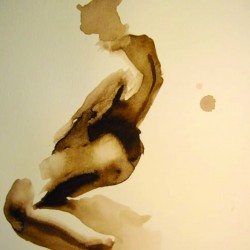 With opening chords that immediately conjure Weezer, the track floats into vocals that could have come straight from a Coconut Records demo. The band's 24-year-old principle, Jack Stansbury, cites Silkworm and Stephen Malkmus and Co. as strong influences on the "Your Divorce" 7-inch (and adds that some circa-2000 hip-hop, including Missy Elliott and Juvenile, may have helped him form his musical identity, too).
After finishing college at the University of Maryland, College Park, Stansbury — a native of the Baltimore region — moved to Los Angeles. While on the West Coast he dabbled with some solo recordings under the Princess Reason name.
"L.A. was… kind of my misadventure," says Stansbury. "I didn't think I'd have one, but I did."
That misadventure may have been what Stansbury needed. It brought him back to the D.C. area where, while working as a paralegal by day, he reconnected with an old friend who's now his bandmate, Morgan Spaner. They met on MySpace in high school.
On the "Your Divorce" 7-inch — recorded and mixed by Chester Gwadza — Mike Allison joins Stansbury and Spaner to round out this iteration of Princess Reason. All three band members played equal roles in writing the music, a process that was as cathartic as it was productive. After working a day job, Stansbury says, "We get to go home, escape… we get together infrequently, but [we] all just kind of gel."
Princess Reason's unengineered approach suits the mood on "Drag + Blur." Heavy-lidded and unenthused, the song shoots side-eye at a segment of Stansbury's generation.
"This lifestyle's totally worth it," Stansbury croaks. "Drag through the week to blur through the end/Date a self-obsessed guy in an awful band."
Who's the target of that withering critique?
"The lyrics are just observations, I guess, on a particular set of youngish people," Stansbury says, "who sort of grind through every week and waste every weekend."
Listen to "Drag + Blur," below: