On its first single, "Mary," new D.C. rock band Brushes doesn't show just one side of its personality: Gentle ripples give way to dreamy instrumental swells on the track, while singer and guitarist Nick Anway pivots from laid-back amusement to frustration.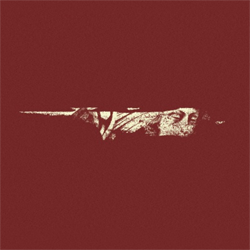 Anway says "Mary" springs from a minor revelation. "The song is sort of a resolution for me," says the musician, 26. "I may not have things figured out, but it's a problem that ain't going away."
Better known for his guitar playing in several D.C. bands — including lounge punks Baby Bry Bry and the Apologists — Anway conceived Brushes as an outlet for material that didn't fit his main projects.
He collaborated with Maryland producers Tommy Sherrod and Mike Okusami to refine Brushes' forthcoming debut EP, Whatever, Again. The three began work last spring and continued through the winter.
"I wanted the record to take on its own direction, so we experimented a lot during the recording and mixing process," says Anway, who lives in Friendship Heights. "We really allowed the thing time to grow into itself over the better part of a year."
That patience translates to a dynamic seven-song EP that explores fuzzy rockers and slow burns alike. The conclusive "Mary" is the final track.
While the tune's lyrics seem to address an inscrutable partner, Anway offers another interpretation: it's "a letter to your mother," he says.
Whatever, Again arrives in April on local cassette label Odessa Madre.
Brushes plays March 12 at the Giant Peach in D.C.