Warning: This video contains adult, violent and overall creepy imagery.
The title track from Masking, the forthcoming album from D.C. ensemble Br'er, could hardly be called easy listening. With throbbing industrial beats and vocals that alternate between screams and moans, "Masking" oozes the kind of discomfort that's easy to get excited about.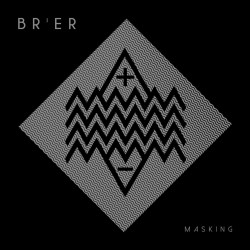 Now Br'er has a new video for "Masking" that, like the song, is equal parts sexy and scary.
Filmed at The Beehive (a D.C. house venue that's also Br'er's practice space) and produced by drummer Ben Usie, the video is supposed to be disorienting: There are numerous spliced-together shots of band members' faces and a strange narrative about a man being kidnapped and slapped in the face with fistfuls of snow.
Rather than try to make sense of it all, kicking back and soaking this up seems like the way to go. Br'er songwriter and vocalist Ben Schurr calls it "an exercise in [the] transcendence of submission."
Br'er plays an album-release show at The Pinch Oct. 8.