Matt Byars can't stand making videos.
"I hate editing video," says the musician, who plays drums in D.C. band The Caribbean. "It takes forever."
But late last year, Byars found himself in need of a promotional device. He had a new EP on the way — the debut of his long-brewing side project, The Jarvik 6 — and he needed to get the word out somehow.
"I thought, 'Oh yeah, we've been told by publicists how important it is to have a video,'" Byars says. So he caved. He hopped online and found a free video editor.
"I found this site — I don't remember what it's called anymore, but…it's got all these templates and stuff, like all the cheap shortcuts you would never advise someone to do," Byars says. "I started just taking one step at a time."
Then something unexpected happened: He began to enjoy himself. "It just kept working to my liking," Byars says.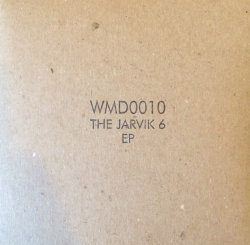 Soon, he had a simple but stirring video for "Come, Holy Ghost" (watch it above), a highlight from The Jarvik 6, the moody and cerebral EP he made with More Humans frontman Clinton Doggett and musician/engineer Beau Sorenson. The video shows a succession of stark edifices and abandoned buildings that dissolve, one after another, with near-maddening inevitability.
That's precisely the bleak tone Byars had in mind. "There's a little desolation [in this song]. I think there's a hollowness," the musician says. "[But] I think if you look at it lyrically, there's a warmth, too, and there's a longing and a sense of even nostalgia, because Clinton is singing about a kid he knew when his family lived in Africa, who he lost touch with."
Byars sees The Jarvik 6 as an outlet for his undulatory tendencies.
"I'm very interested in beats. I'm very interested in grooves," says the drummer, who handles guitar, piano and some vocals on the EP.
But Byars says it may be a while before The Jarvik 6 performs live. The project has existed solely in the lab for nine years.
"We've never played live. I wouldn't know where to start," Byars says. "I don't know what we would do to invent or evoke some of those same emotional components… it'll be interesting to see."
The Jarvik 6's debut EP is out now on West Main Development.