For many bands, reunions are a nostalgia trip — a chance for everyone to hear the old songs one more time. Not so for Sleater-Kinney. The indie-rock band, which went on "indefinite hiatus" in 2006, suddenly reappeared in October 2014 and almost immediately announced a new album, No Cities To Love, and a tour.
After what may have seemed like an endless three-month wait, the album appeared and confirmed that the combo of Corin Tucker, Carrie Brownstein and Janet Weiss (along with additional touring member Katie Harkin) were still a musical force to be reckoned with.
Tuesday night, D.C. got its turn to celebrate the band's resurrection with the first of two sold-out shows at the 9:30 Club.
From the opening guitar line of "Price Tag," the capacity crowd probably knew it was in for something special. The band played nearly nonstop for an hour and a half. The 23-song setlist drew heavily from the new album, covering eight of its 10 tracks, but touched on older favorites like "Start Together," "Dig Me Out" and "Little Babies."
The band chanted "We're not here 'cause we want to entertain" ("Entertain"), it was clear from the audience's raucous response that the fourpiece had done just that.
Minneapolis hip-hop artist Lizzo opened the show, and her energetic performance — backed by DJ Sophia Eris and drummer Ryan McMahon — warmed the crowd to a slow simmer.
Missed the show? You can stream the whole thing at NPR.org.
Sleater-Kinney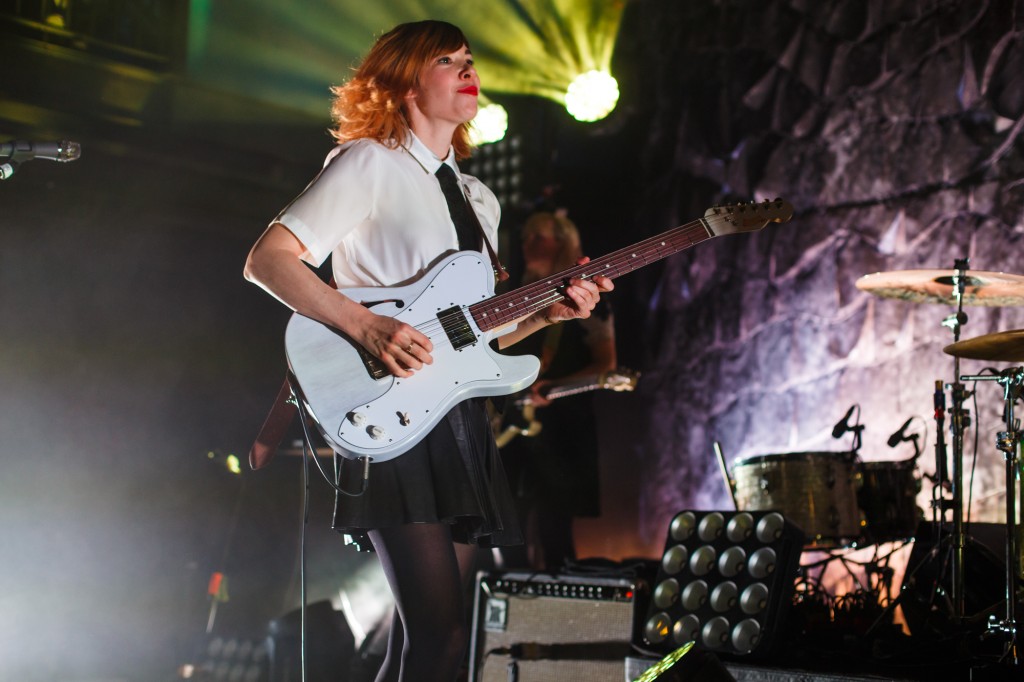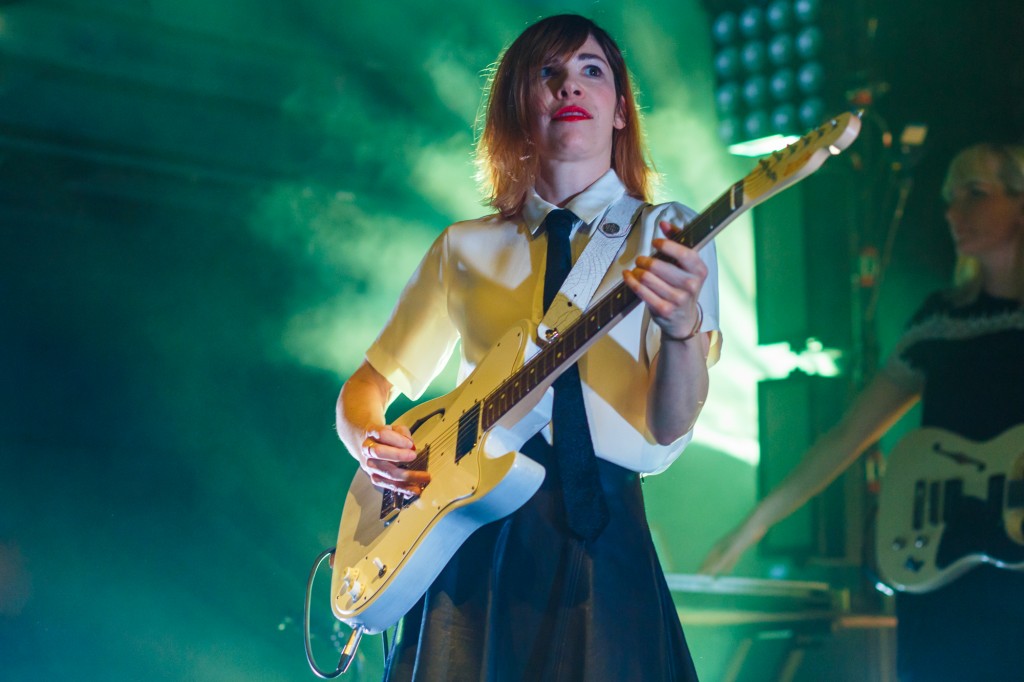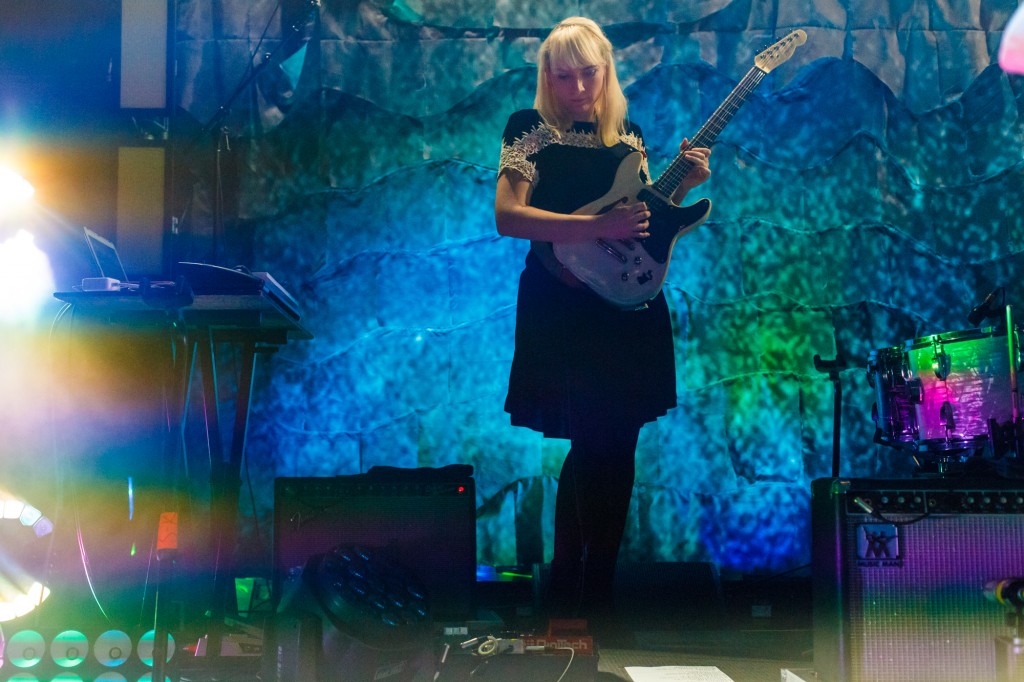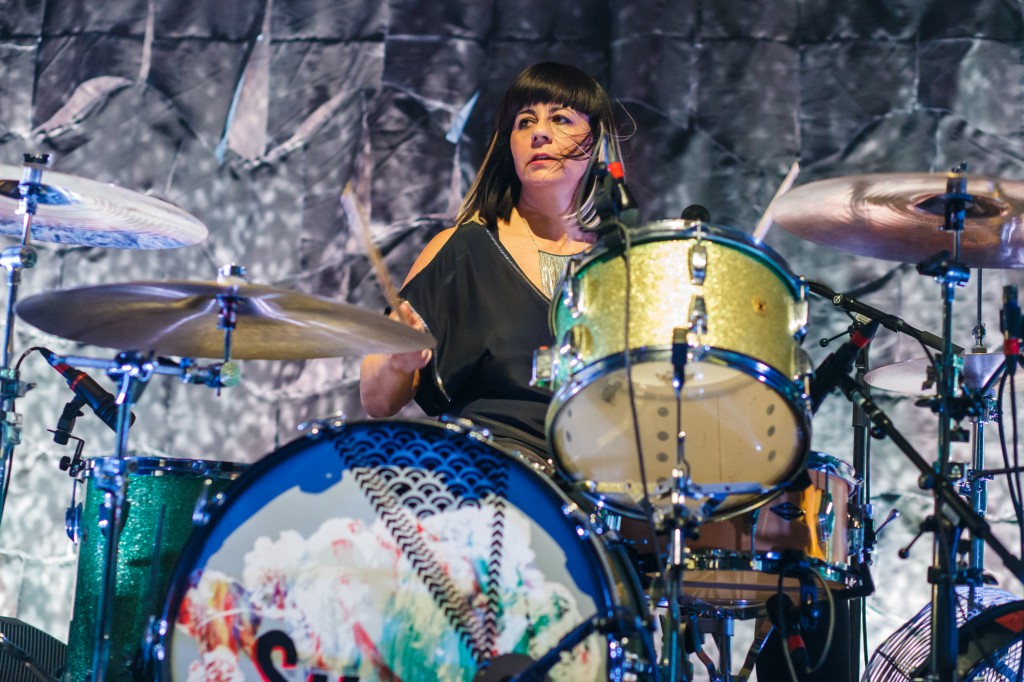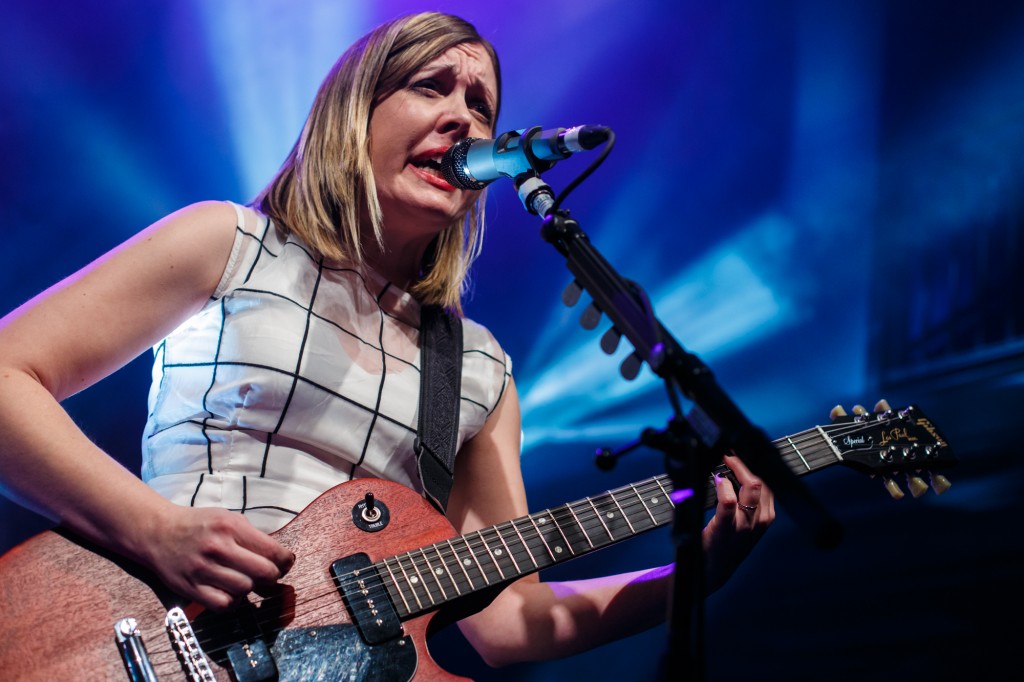 Lizzo