After postponing and/or canceling six of his last seven D.C.- and Baltimore-area concerts — much to the consternation of local fans — Morrissey finally showed his face around these parts last night at Echostage. Exclaiming "Washington! Wednesday! Wooo!" as he took the stage, his band launched into "Suedehead" to uproarious applause.
At that point, the audience probably thought it was in for a triumphant return to form. However, following that up with "Staircase at the University" and "Ganglord," Moz soon made it clear that the crowd was in for an uneven night.
Morrissey is in a tough spot on this tour. He's basically touring behind a record he seems proud of, but his fans can't currently buy or hear it. Released last July, World Peace Is None of Your Business was quickly dropped by Harvest Records after the label and Morrissey had a rather public disagreement about its promotion. It's not available in iTunes, Spotify or Rdio right now, so the album may as well not exist.
That's why Morrissey's choice to lean heavily on the album last night was a misstep. Each time he trotted out one of those songs, you could feel the energy drain from the crowd — and see the glow of phones reappear on attendees' faces.
Highlights like "Now My Heart Is Full" and "Every Day Is Like Sunday" were followed by slow, plodding message-heavy songs like "Instanbul" and "I Will See You In Far Off Places." The crowd seemed to want a release, but those moments felt few and far between.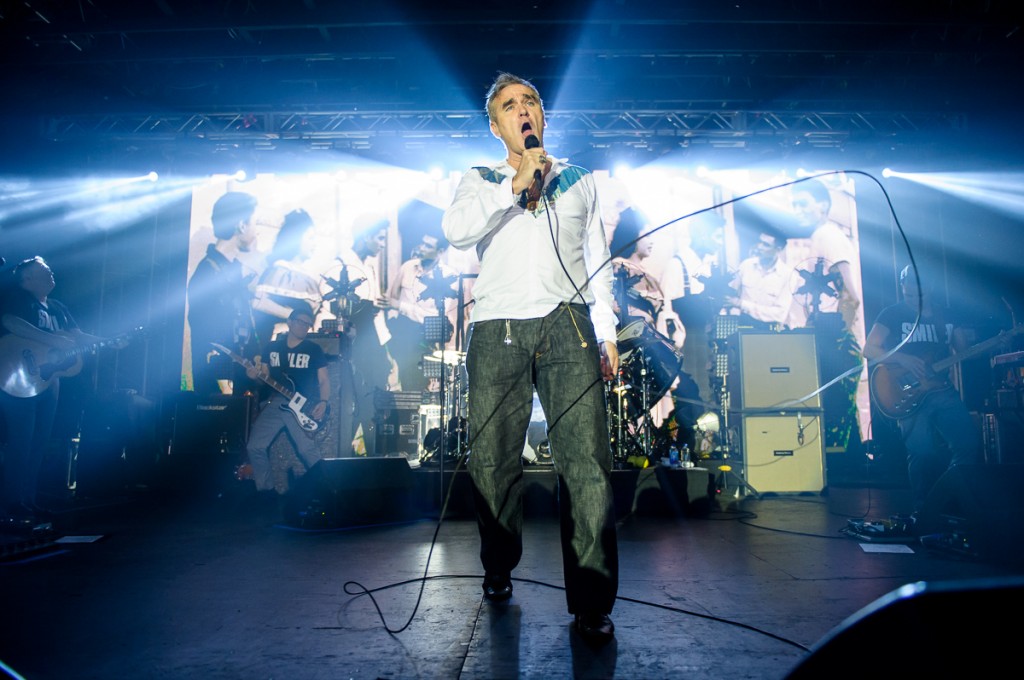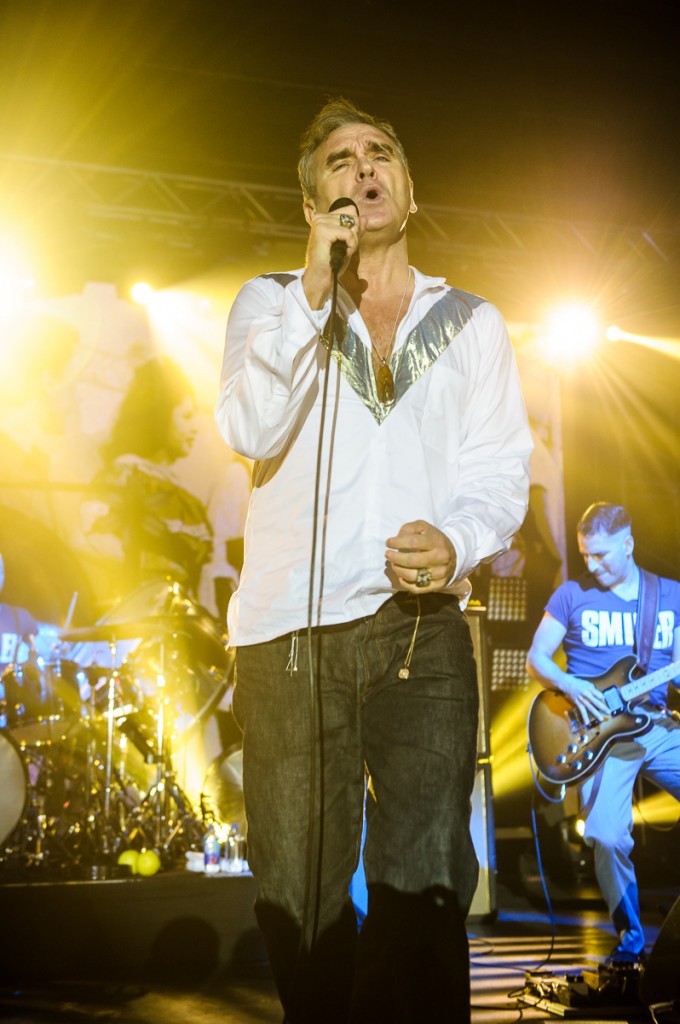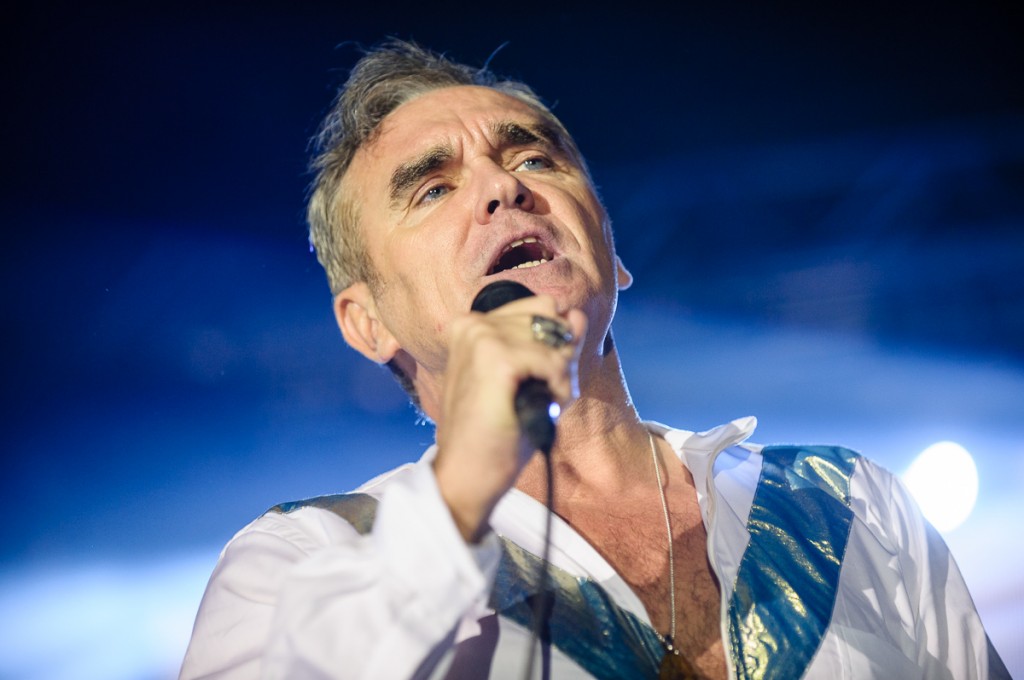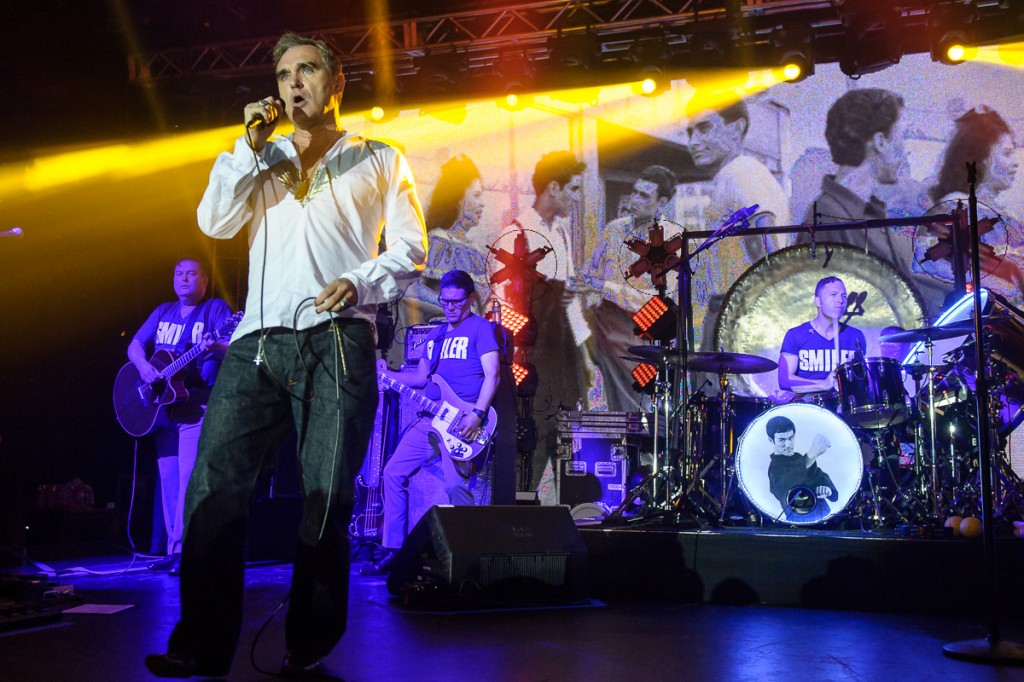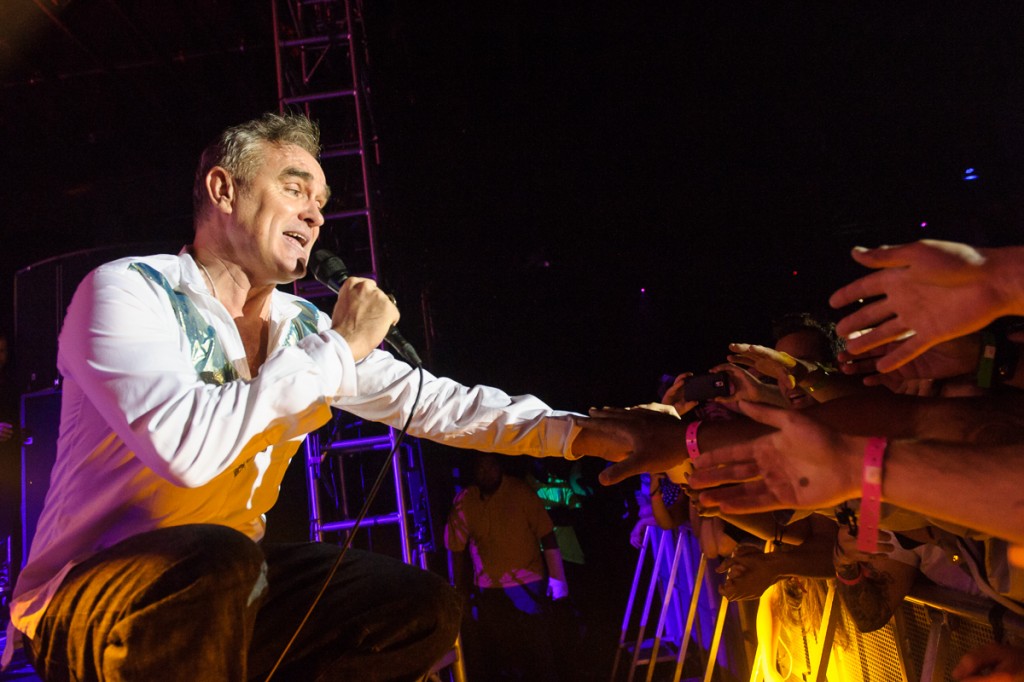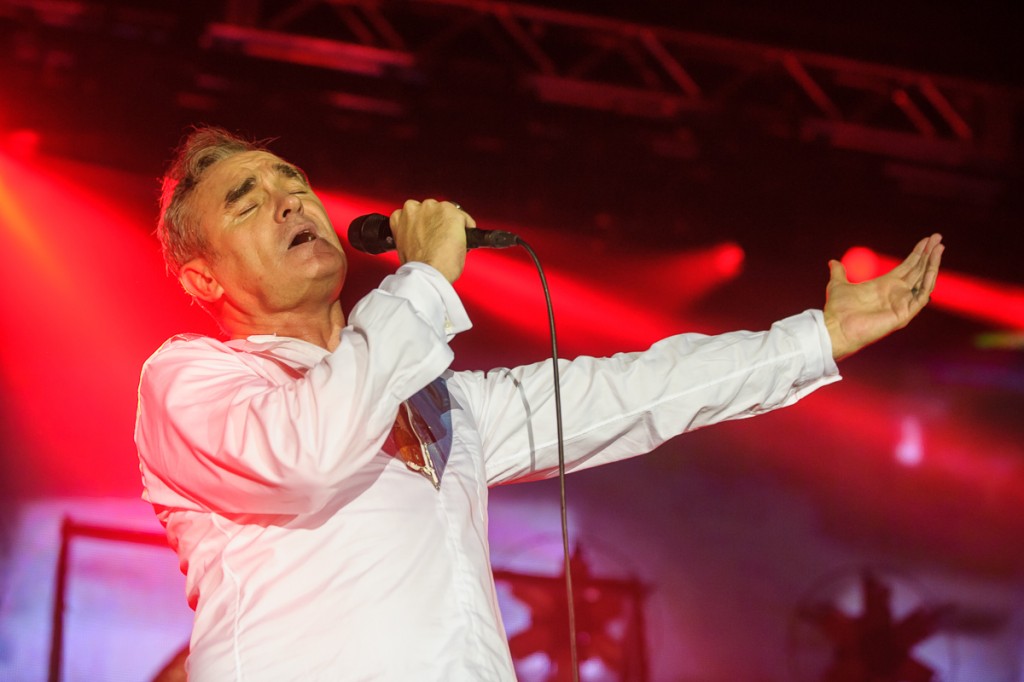 All photos by Kyle Gustafson