It's the mid-1980s and The Clash is imploding. Frontman Joe Strummer ejected drummer Topper Headon in '82, and guitarist Mick Jones is the next to go. Come 1984, the band's second incarnation, The Clash Mark II, is sputtering. Exhausted and disenchanted, Strummer skips out on European tours for some R&R in Spain.
"I've come here to feel the pain of the wound," Strummer says of his escape.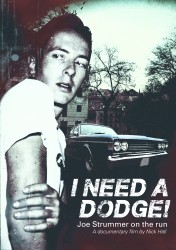 In his first full-length documentary, I Need A Dodge: Joe Strummer On The Run, English filmmaker Nick Hall investigates what seems like a nearly impossible task to find Strummer's car, a Dodge GT3700, lost in Madrid more than 20 years ago.
Why search for the Dodge? Because Strummer — who died 13 years ago — loved the car. It transported him from Madrid to Granada and the rest of Spain during his creative crisis. But the car is simply, well, a vehicle. The film's real aim is to document Strummer's search for a new identity. It captures his devastation as The Clash disbands for good, then follows his recovery as he dedicates himself to producing a record for 091, a young and unknown band from Granada.
The tale of Strummer's 18-month "Spanish period" is told mostly through the memories of other musicians, who were first enamored by The Clash leader, then became his friends and collaborators. Though the film will probably captivate Clash fans the most, its themes appeal to anyone who has ever had to shift gears in life.
Before I Need a Dodge premieres in D.C. Saturday at St. Stephen's Church, I spoke with Hall by phone about Strummer's love of cars, what Spain offered him that England could not and his first creative endeavors after The Clash's demise.
Bandwidth: How did you first learn about Joe Strummer's lost Dodge?
Nick Hall: When Joe Strummer died in 2002, I noticed that Spanish guys that had known him were sharing their experiences in an online forum. And there were some great anecdotes, some great tales in there.
The car was the breakthrough, really. When I was investigating, I spoke to a guy who was very close friends with Joe Strummer in the '80s and he sent me his cassette of Joe being interviewed in the Glastonbury Music Festival in the U.K. in 1997, some years after his Spanish period. And that is when he says, "If anyone knows where my car is, please get in touch." Joe puts this call out to the people of Spain to help him find his car. That kind of gave me a trigger, a good narrative thread — a contemporary search for the car. So yeah, that is kind of how it all came together.
What made the Dodge 3700GT such a sought-after car for Strummer?
It's quite an emblematic car in Spain. An industrialist who actually make trucks and military vehicles for Franco, so for the dictatorship — he always dreamt of making a luxury family car.
He contacted various car manufacturers around the world to invite them to open a factory in Spain. And Dodge and Chrysler agreed to it and they built this Spanish Dodge near Madrid for a number of years.
On the other side, it came from Joe's romantic streak and his love all things classic American. He loved all that '70s America thing — big cars, big TVs and all that stuff. When he released "I'm So Bored With The U.S.A.," he kind of talks about all these things which deep down he actually loves. He felt his path in music and his love of music to all these great American musicians. And cars [are] part of that. A big American car in Madrid just caught his eye, and he said, "I need one of those," to one of the bands he knew in Madrid. And they tracked one down for him.
What's it like to drive a Dodge 3700GT?
Quite clunky. They are not easy to drive. Every time we stopped filming, we had to push start it or get some help to restart it.
There was some filming in the scrapyard at the end. There were four guys working in the scrapyard and each of them had a different method of jumpstarting the Dodge, one of which included throwing petrol straight into the car. You got this, like, knicker-high flame shooting out, you jumped back and the car started.
So they are not the most reliable vehicles, I think. But they look good. That's the main thing. I think that is what Joe would say. Image before reliability.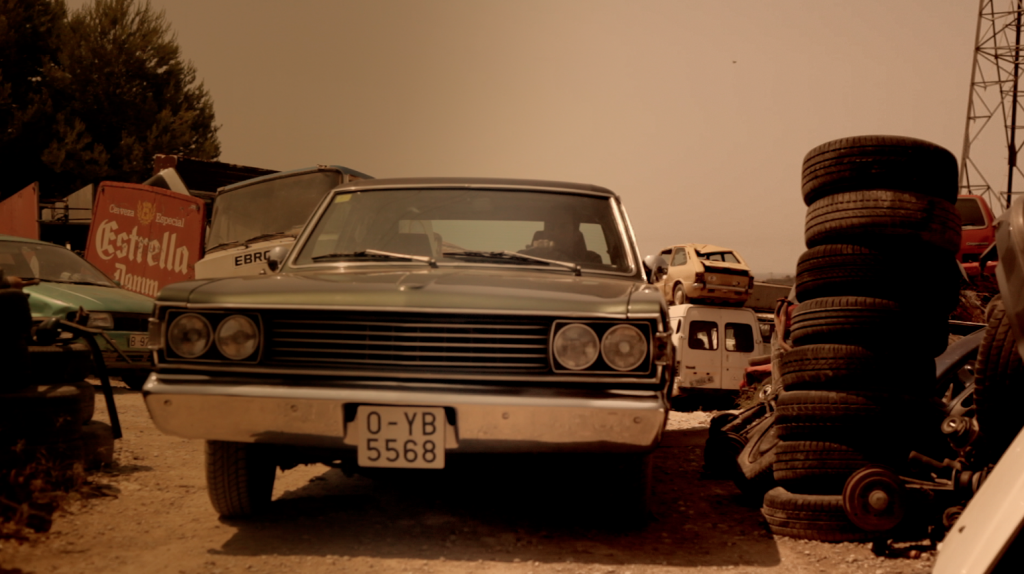 What was the music scene in Spain like when Strummer got there?
It was post-dictatorship, and the lid blew off after so many years of control. That was really the trigger for it. Franco dying.
There was an explosion of creativity in the late '70s, which was still going pretty strong when Joe Strummer arrived in Madrid. The Movida Madrilena — the Madrid Movement — was the most famous musical movement in Spanish rock-pop history.
It was probably very exciting for someone like Joe Strummer who was getting kind of ground down by the politics of his own band and the mistakes that he made.
Why did he choose to work with this basically unknown band, 091?
The [members of 091] don't know. They can't remember whose idea it was. It was sort of an organic thing.
I think the best guess is that he needed a new challenge. One of the people in the film, one of the Radio Futura guys, said [Strummer] wanted to rediscover why he got involved with music in the first place through the energy of a young band who were struggling to subsist.
I honestly think that Joe thought, "I'm going to do something big here. I'm going to get this band on the map."
What spurred Strummer to try his hand at producing?
He needed a new creative outlet and it offered him that possibility.
I think he imagined himself as the producer of London Calling, Guy Stevens. Stevens had a direct, psychological attack approach to production — swinging ladders around and almost taking the head off of the members of the band, pouring red wine into the piano — and I think that left a mark on all those guys. They thought, "That is it. That is how you produce a record."
It's not in the film, but one of the guys said he would have liked to have been Guy Stevens. That was the production role that he was trying to emulate.
Is there a metaphor for something larger lost for Joe when he lost track of the Dodge?
Who knows. The metaphor of loss is quite present. The album [that Strummer produces] doesn't go well. He leaves Spain. And the car goes missing. Yes. Whether finding it years later was so important to him, I have never — I don't know. I have my doubts. He would have liked to have found it.
I prefer the metaphor of the Dodge: getting out of the way of something.
Joe said, "I need a Dodge. I need to avoid all the problems I'm getting back in England." He was very clear on that metaphor.
Do you think that Strummer tended towards obsession?
Its amazing. Twelve years later he is still talking about this car on Spanish radio. He hadn't given up hope that the car may turn up.
He recorded an album in L.A. in the late '80s just after the Spanish [period], and he got himself a Thunderbird. A Thunderbird is better than a Spanish Dodge. But he still wanted to track down this Dodge.
There were no half measures in anything he did. We hear about him and his time with The Clash, he was quite ruthless in a lot of the decisions that he made. Definitely determined, possibly obsessive, he is a strong character. I suppose we shouldn't be surprised that he is still looking for the car, probably still wondering now what happened to it.
The film shows July 25 at 7 p.m. at St. Stephen & the Incarnation Episcopal Church. It follows a preview of in-progress film Punk the Capital. Proceeds benefit We Are Family.
Correction: An earlier version of this post referred to Mick Jones as The Clash's bass guitarist. He played guitar. The post has also been updated to clarify that the film encompasses the mid-1980s, not just 1983.