On a new track called "Heartless," Jay Nemeyer takes listeners through his struggle to come to terms with the disappointments and complexities of adult relationships. But he does it in a simple, time-tested way: with a big hook.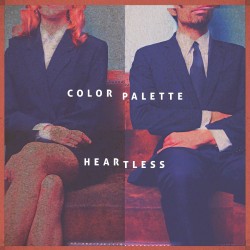 The 28-year-old D.C. native leads Color Palette, the electronic-rock outfit set to release its debut EP in August. The catchy "Heartless" (listen below) — which Nemeyer wrote and, with Kyle Downes, co-produced — is the EP's second single, following up on "Seventeen."
While it describes a particularly ruthless romantic partner, the tune is far from miserable; it's accessible, sounding indebted to janglers R.E.M. and The Smiths, but without Michael Stipes' ambiguity or Morrissey's pretentiousness. In other words, it's a sad song that doesn't wallow.
"Heartless" seems to revel in the elasticity of youth — a time when emotions are vivid, reactions are uncalculated and your pain just might be healed by the end of that song. Got your heart stomped on? This track commands, "Dance it out."
Maybe that's why Color Palette is a band best enjoyed in the wild.
"I don't think you can fully appreciate this music without seeing a show. We're better live," Nemeyer says. "Every time I'm up there singing a song, I'm reliving it all over again."
Color Palette plays an EP release show July 25 at Rock & Roll Hotel with Drop Electric, Honest Haloway and Boon.