A few weeks ago, Silver Spring, Md.-based record label Cuneiform Records announced on Twitter that it had posted its entire catalog to Bandcamp. For me, the prolific independent label has always seemed a little impenetrable—for every artist I'm familiar with, like Richard Pinhas, it has 10 titles from experimental-leaning artists I've never heard of. So I asked Michael J. West, a D.C.-based music writer who specializes in jazz, if he could pull a few recommendations together, all in service of answering the question: Which Cuneiform releases should the people know more about? What follows are his carefully selected suggestions. (Ally Schweitzer)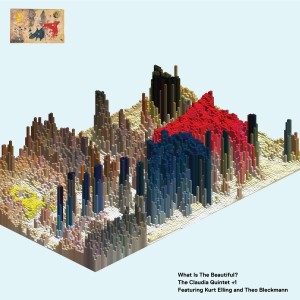 The Claudia Quintet +1 with Kurt Elling & Theo Bleckmann, "What Is the Beautiful?"
Drummer-composer John Hollenbeck uses his cutting-edge small ensemble (augmented by pianist Matt Mitchell) to create layered, spectral backdrops for the poetry of American writer Kenneth Patchen. The latter is delivered by vocalists Theo Bleckmann and Kurt Elling; Bleckmann delivers with his clear haunting voice, but Elling abandons his usual croon for a gruff spoken-word delivery. It's as beautiful as it is head-scratching.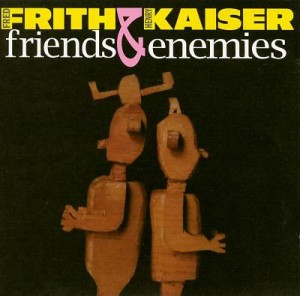 Fred Frith & Henry Kaiser, "Friends & Enemies"
Frith is English, Kaiser American; both are experimental and idiosyncratic guitarists known for never making their music easy to digest. Even for each other. And yet, in this compilation of material from across 20 years (1979 to 1999) and styles from rock to jazz to contemporary classical to plain-old-noise, they repeatedly find ways to groove together. "Groove" is not an incidental descriptor, either: The never-conventional rhythms nonetheless make for a good entry point into the music (even though sometimes, as in the wonderfully titled "Twisted Memories Give Way to the Angry Present," you have to search them out).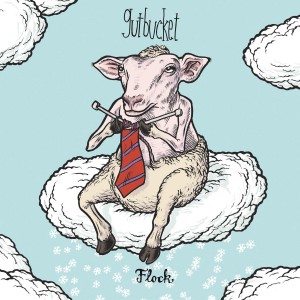 Gutbucket, "Flock"
"Flock" actually should be judged by its cover: the jazz-punk therein is as weird, goofy, and ultimately pleasurable as the cartoon that adorns it. Gutbucket channels funk, free jazz, Eastern European music and heavy metal pyrotechnics into the play-freaking-loud ethos. True, it's always too melodic and thought-through to truly get the DIY feel happening, but it is as danceable (and mosh-able) as they come.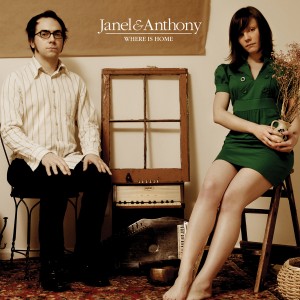 Janel and Anthony, "Where Is Home"
D.C.'s most eclectic and experimental duo brings together cello and guitar. If that suggests a kind of folk-psychedelia, you've got the right idea, but filter it through spooky, electronic ambient textures and free-floating improvisational structures that nonetheless shape themselves into logical forms. More importantly it's soaked in otherworldly (almost, but not quite, familiar in its sources) beauty. In fact, it took me an extra 10 minutes to write this description, because I once again got mesmerized by it.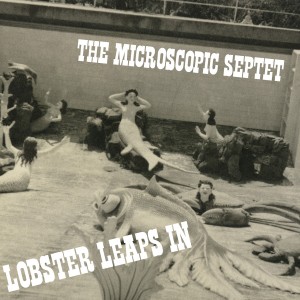 Microscopic Septet, "Lobster Leaps In"
Breezy and gregarious, the Micros' 2008 reunion album (after a 16-year hiatus) picks up where they left off: a glorious mash-up of every jazz style they could find. The emphasis is heavy on the swing era, though, with slippery horn riffs, bluesy piano licks, and pounding, danceable rhythms oozing out of every corner. Still, most tunes would be equally at home in some squealing avant-garde loft or upscale jazz club as out on the dance floor.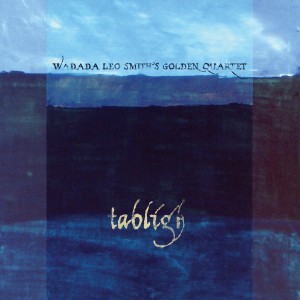 Wadada Leo Smith's Golden Quartet, "Tabligh"
"Ten Freedom Summers," Smith's acclaimed magnum opus, is also a Cuneiform release—but don't go perusing its 4.5-hour program unless you really know what you're doing. An excerpt from it, however, opens "Tabligh"—a 2008 release by trumpeter-composer Smith and his Golden Quartet (featuring Vijay Iyer, the poster boy of the jazz zeitgeist, on keyboards). The music is difficult and abstruse, but a wash of moody soundscapes, a la fusion-era Miles (one of Smith's heroes), makes it go down easier.